Employers want IT at head of skills initiative
Employers are urging the Government to put IT and telecommunications at the forefront of new plans to tackle skills gaps and poor...

Download this free guide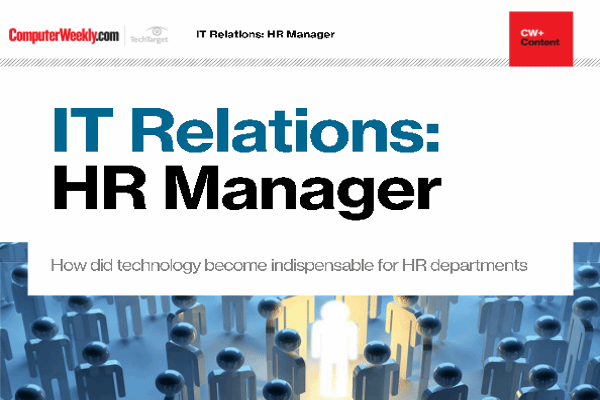 How did technology become indispensable for HR departments
HR and IT departments have begun to work closely together over the last few years. While HR historically has often received limited attention, companies now understand the key role the department plays in the business.
By submitting your personal information, you agree that TechTarget and its partners may contact you regarding relevant content, products and special offers.
You also agree that your personal information may be transferred and processed in the United States, and that you have read and agree to the Terms of Use and the Privacy Policy.

Employers are urging the Government to put IT and telecommunications at the forefront of new plans to tackle skills gaps and poor productivity in the British workforce.



Lloyds Bank, John Lewis, Unilever and Visa International are among more than 100 firms calling on the Government to use IT to take a trailblazing lead in the introduction of sector skills councils next year.

The councils, which will replace existing national training organisations (NTO) in March, have been heralded by the Government as a way of bringing a step change to the skills of the UK's workforce.

Leading employers are urging ministers to award funds to create an IT sector skills council for the 1.5 million IT professionals that will blaze a trail for others to follow.

If their proposals are approved, the IT sector skills council will be one of five councils to run the idea before the concept is introduced across all industries.

The IT sector skills council will be built using the existing public-private sector training partnership, the E-skills NTO. The new body, however, is expected to have closer ties with industry and a stronger influence in government departments responsible for training policy.

"[Sector skills councils] will act as the voice of employers within government. They will have influence across schools, higher education colleges, further education and workplace learning," said Karen Price, chief executive of the E-skills NTO.

Employers argue that the IT and telecoms workforce is one of the most strategically significant in the UK. Research by the E-skills NTO shows that IT and telecommunications represent 6.4% of the UK's working population, with 1.53 million working in IT and 280,000 in telecoms.

Twenty six percent of companies have IT and telecoms vacancies and 40% of IT employers and 49% of telecoms employers report gaps in the skills of their workforce, the research conducted early this year claims.

The Department for Education and Skills is expected to announce a shortlist of potential trailblazing sector skills councils today (Thursday).

www.ssda.org.uk/
Read more on IT jobs and recruitment