Identities fit the bill
The shortlist of candidates for the Computer Weekly E-Business Excellence Awards has been drawn up. These five companies have...
This Article Covers
RELATED TOPICS

Download this free guide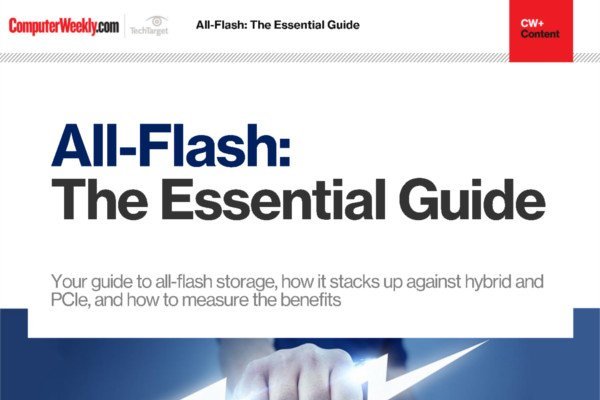 All-Flash: The Essential Guide
Access this guide to learn about all-flash storage, how it stacks up against hybrid and PCIe, and how to measure the benefits.
By submitting your personal information, you agree that TechTarget and its partners may contact you regarding relevant content, products and special offers.
You also agree that your personal information may be transferred and processed in the United States, and that you have read and agree to the Terms of Use and the Privacy Policy.

The shortlist of candidates for the Computer Weekly E-Business Excellence Awards has been drawn up. These five companies have been shortlisted for the e-marketing award.



Leapingsalmon.com - Internet ordering for the discerning diner
Online start-up leapingsalmon.com uses its Web site to sell its range of gourmet kit meals, which contain all the specially prepared ingredients needed to cook a meal. The site is central to the company's marketing operation, helping it to build brand awareness, reach a nationwide audience and inform customers of new lines. Leapingsalmon hopes to leverage this increased brand awareness as part of its move into offline sales and a planned European rollout.
The site, which is aimed at 20- to 55-year old working couples who are too busy to shop and do the preparation themselves, receives about 50,000 visits a month. Customers view product information and order the kits over the Internet. The kits are then delivered in cool bags or boxes via a warehousing and courier network. The Web site went live in February 2000 and cost about £1m to set up. The company claims that brand awareness is now up to 70% and sales are currently rising by 20% month on month.
www.leapingsalmon.com

Weavers - going national from Nottingham via the Web
The core business of Nottingham-based wine retailer Weavers is selling its products wholesale to establishments such as pubs, bars and restaurants within a 40-mile radius of Nottingham. However, its Web site has helped it build a nationwide private customer base as well.

Weavers hopes its online operation will raise brand awareness and enhance customer relationships. In the future, it plans to add more personalisation, allowing customers to view their purchase history and create their own wine lists. It also plans to develop the site to include its business-to-business customers, allowing them to place orders online. Other channels such as Wap and interactive TV are also being explored.
The site, which went live in October 2000, receives 200-300 visits a week, of which about 13% are repeat visitors. Weavers claims the number of visitors month on month is increasing by 10% and the Web site has also led to an increase in the number of visits to its Nottingham outlet.
www.weaverswines.com

TeemLINK - cutting cinema advertisement distribution costs
The TeemLINK system provides digital distribution of cinema advertising. This means that advertisers no longer have to create a copy of the advert on 35mm film stock for every screen at which the advert is to play. This cut in distribution costs also opens up the market to regional advertisers who until now have been limited to static slides. Local advertisers can view their animated advert, which is created in Flash or Director, on the Web site before it is transferred to the distribution servers.
For distribution, playlists of adverts are created that sit on an Oracle back-end. The server at the cinema will request the playlists and graphic files, which are sent via the frame relay network. When the adverts are ready to roll, they are run through an Apple computer, which is attached to the projector. The system allows flexibility in content delivery, allowing playlists of adverts to respond to the needs of the audiences. The project is currently in test phase with Warner.
www.teemlink.com

Character Gifts - sectional sales analysis
Character Gifts, a bricks-and-mortar retail operation which is part of Lakefield Marketing, has developed a Web site to sell character merchandise such as gifts, clothing and collectibles. As well as the central retail site there are specialised sections related to different characters such as Peter Rabbit and Paddington Bear. The company has a worldwide appeal and is especially strong in countries such as the US and Japan. It hopes to use the Web site to increase sales and build brand awareness in the UK and European markets.

The site, which went live in August 1999, receives about 406,000 hits a month from 8,100 customers and turnover averages £12,500 a month. The company uses monthly Web trend reporting on each of the different sections to analyse the usage of the site and is currently looking at how it can improve the level of service offered and add functionality.
www.charactergifts.com

Virgin Wine Online - personal service
Virgin Wine's Web site aims to help customers discover new wines from around the world. But this is not all. It also provides a personalised service that allows customers to provide feedback on wines as well receiving recommendations. Customer interaction is a key function of the site. The site is totally dynamic and uses a rules-based approach to show different content to different groups. For example, introductory offers are shown to new users only. User profiles are created when users go through the Wine Wizard or when they make a transaction. These profiles are kept up to date by customers rating the wines that they buy. Some 8,000 bottles of wine were ordered each day in June this year, and the current rate of orders is three times that of last year.
www.virginwines.com

Awards sponsored by BT
Read more on Data centre hardware