Banks turn away from bespoke systems
UK banks now have the technology to launch a wave of highly personalised, web-based banking services.
This Article Covers
RELATED TOPICS

Download this free guide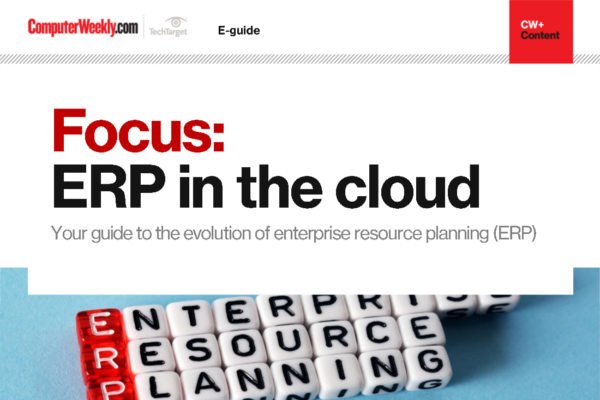 Are you keeping up with the ERP evolution?
Read about the new best practices for the ERP systems and how to tackle the growth of ERP integrations.
By submitting your personal information, you agree that TechTarget and its partners may contact you regarding relevant content, products and special offers.
You also agree that your personal information may be transferred and processed in the United States, and that you have read and agree to the Terms of Use and the Privacy Policy.

UK banks now have the technology to launch a wave of highly personalised, web-based banking services.



Some 80% of UK banks now have the sufficient infrastructures in place to support second-generation banking services, according to a study conducted on behalf of e-business solutions firm Abaxx Technology.

Java and J2EE have become the de facto standard within the banking community, the survey revealed, with most using it as their main technology platform for application frameworks and component technologies.

The study, which focused on 20 investment banks operating in the UK, also found that the majority of such organisations are moving away from the traditional methods of writing their own software, and are instead opting for highly customisable off-the-shelf systems.

"We are going to see is an explosion in second generation e-banking portals; personalised and focused on managing the relationship of the customer, servicing their longer term needs," explained Andy Smith, Abaxx general manager for UK and Scandinavia.

Steve Barrie, chief analyst at Bloor Research, thought that banks would have to change their mindset before they could fully exploit their new technological capabilities.

"I'd question whether the banks have the mentality to move towards this. A lot of them will see the commercial benefit [of highly customisable systems] but still have the mental block that they can't admit to having the same software as their competitors," he said.

As banks adopt off-the-shelf systems they will also turn to application frameworks for support. An application framework is an underlying structure that adheres to industry standards, but to which users can add business functionality.

The Abaxx survey found that 75% of UK banks are looking at implementing application frameworks within their e-commerce strategies.
Read more on Business applications