ISS rejects Wyly's CA takeover bid
Institutional Shareholder Services (ISS), a proxy voting advisory service, is urging Computer Associates (CA) shareholders to...
This Article Covers
RELATED TOPICS

Download this free guide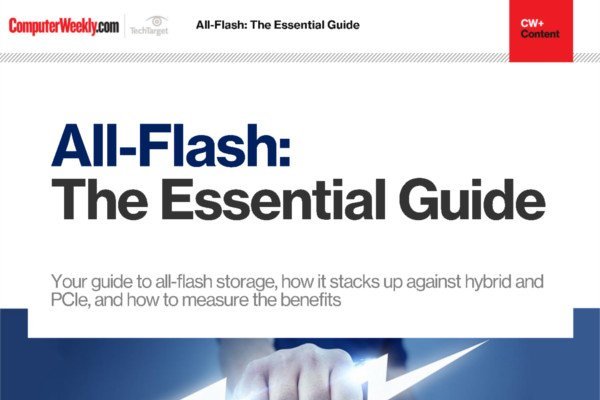 All-Flash: The Essential Guide
Access this guide to learn about all-flash storage, how it stacks up against hybrid and PCIe, and how to measure the benefits.
By submitting your personal information, you agree that TechTarget and its partners may contact you regarding relevant content, products and special offers.
You also agree that your personal information may be transferred and processed in the United States, and that you have read and agree to the Terms of Use and the Privacy Policy.

Institutional Shareholder Services (ISS), a proxy voting advisory service, is urging Computer Associates (CA) shareholders to reject Sam Wyly's controversial Ranger Governance-backed takeover bid.



Wyly is staging a proxy fight to win control of CA at the vendor's annual shareholders' meeting on 29 Aug. If successful, Wyly would automatically replace the CA board chairman Charles Wang and appoint a new management team.

However, ISS said it did not believe that a new board would be in the best interest of the company's shareholders. "We conclude that shareholders should vote in favor of the incumbent directors, thereby allowing management to continue its ongoing strategy to reposition CA for the future," ISS said in its analysis of the takeover bid.

Patrick McGurn, a spokesman for ISS, said the key issue was the contest to take control of CA's board. He said ISS had looked at whether the plan for moving the company forward presented by Wyly offered more shareholder value and whether Wyly had the experience and skills to bring the plan through to fruition.

"It was a close call, but at the end of the day ISS determined that CA's plan was the way to go," McGurn said.

Owen Blicksilver, a spokesman for CA, said the company was delighted with ISS's recommendation. "This reaffirms that CA is on the right track," he said.

Sanjay Kumar, the president and CEO of CA, said, "Under the leadership of our existing board, CA's management and highly dedicated employees have grown the company to the world's fourth-largest software firm with a market capitalization of over $18bn (£12.6bn).

"In the last three years alone, we have generated over $4bn in cash from operations while returning over $1.5bn to shareholders in the form of dividends and share repurchases. We look forward to building on our track record to continue to provide shareholder value."

In a statement, Ranger Governance said it was disappointed that ISS had endorsed the current board: "We believe that the board and management of Computer Associates need to change in order to improve the company's performance, culture and growth.

"We believe our message of corporate governance, accountable and flexible management and enhancement of shareholder value is being heard by shareholders."
Read more on Data centre hardware