IBM pushes wireless future
IBM is to wireless enable products across all sectors of its business, from laptops to servers.

Download this free guide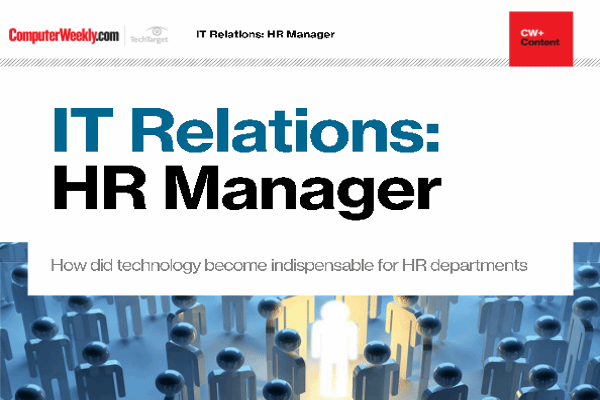 How did technology become indispensable for HR departments
HR and IT departments have begun to work closely together over the last few years. While HR historically has often received limited attention, companies now understand the key role the department plays in the business.
By submitting your personal information, you agree that TechTarget and its partners may contact you regarding relevant content, products and special offers.
You also agree that your personal information may be transferred and processed in the United States, and that you have read and agree to the Terms of Use and the Privacy Policy.

IBM is to wireless enable products across all sectors of its business, from laptops to servers.



The company is banking on a boom in wireless business and wants to ensure its product line is ready for take off.

"Wireless is a technology which is quite mature in transmission, and it's a model available to transport data - but bandwidth and speed have been missing," said Peter Sutherland, brand manager at IBM's mobile PC division. "These things are now becoming available and people want more mobility and greater flexibility."

According to analysts Gartner Group, within three years the average employee will use at least three wireless devices in their daily work, such as a laptop, PDA and mobile phone.

Earlier this month, IBM chief executive Lou Gerstner said he expected some two billion wireless access devices to be deployed within the next two years.

IBM is offering selected products with wireless LAN capabilities. Michel Mayer, general manager of IBM's pervasive computing division said: "There's call for both wireless and wired LANs. I don't envisage people ripping out cables from wired LANs, or a time when customers will only buy wireless-enabled products."

The IBM announcement follows news from rival Compaq that it is launching its new Evo wireless-enabled product line.

The IBM wireless infrastructure covers the ThinkPad and WorkPad lines at the low end, and sees the introduction of a new remote wireless management technology for IBM's eServer line.

The company will also offer wireless infrastructure services, and is to announce a series of programmes designed to bring wireless products to market through IBM business partners. IBM has also revealed that it is working with Mitsubishi Electric on the development of advanced low-power chips for 3G phones.

Emma Nash
Read more on IT jobs and recruitment