BT and HP put mobile faith in Intel
Handheld users will eventually be able to exchange information on the move, Intel has said, after it signed long-term agreements...

Download this free guide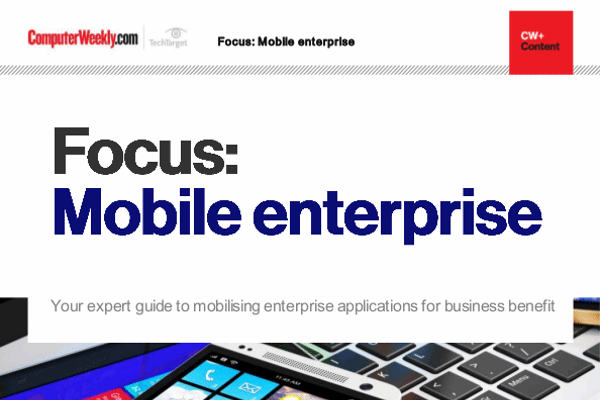 It's no longer a choice
Mobility is here to stay as part of enterprise digital transformation. Learn how to build a solid strategy for mobile enterprise applications.
By submitting your personal information, you agree that TechTarget and its partners may contact you regarding relevant content, products and special offers.
You also agree that your personal information may be transferred and processed in the United States, and that you have read and agree to the Terms of Use and the Privacy Policy.

Handheld users will eventually be able to exchange information on the move, Intel has said, after it signed long-term agreements with BT and Hewlett-Packard last week.



The agreement between BT and Intel will see technical staff working together on new mobile Internet devices. Much of the co-development work will centre on an experimental chipset seen for the first time at Intel's first European developers' forum in Amsterdam last week.

However, the first products are not expected until 2005.

The low-power Arm chip combines many different mobile phone functions into a single chip, which Intel believes will reduce both the cost and complexity of future mobile devices.

Intel predicts that the first applications for the chip - designed using its Personal Internet Client Architecture (PCA) - will concentrate on helping users to collaborate while on the move.

"This will simplify the lives of users, who will be able to use their preferred applications, regardless of changes in the type, make and version of their chosen communication device or network access," said Mick Reeve, chief technical officer of BTexact Technologies.

Intel's intention to make PCA a standard design for mobile devices was given a further boost when 24 companies pledged to support the proposed architecture. These included influential Swedish telecoms provider Sonera and technology incubator Icon Medialab.

Intel said PCA is an open architecture that will allow rapid development of wireless Internet applications and devices. The architecture enables software applications to be written to a general-purpose microprocessor with scalable performance.

Despite slowing growth in the telecoms sector, Intel and HP announced plans to produce a range of Intel-based systems. These will be aimed at core telecoms switching, wireless and communication network infrastructures for use in converged high-speed, high-traffic networks used by telecoms companies.

Intel believes that the sector will be a lucrative market, as companies look for technology to deploy new GPRS and 3G services.


Will Garside
Read more on Mobile software