Storage Decisions Australia 2009 – the washup
Looking for presentations and photos from Storage Decisions 2009? Read on to find all the content from the conference.
Storage Decisions 2009 was staged in Sydney on April 7th.
Click on the links below to access presentations from the speakers at the event:
W. Curtis Preston's Advanced Backup School
Preso 1
Preso 2
etc
SNIA Storage Academy
Deduplication - Methods for Achieving Data Efficiency
Trevor Foley - Tivoli Storage Software Specialist, IBM Tivoli Australia, and SNIA ANZ Member

Download this free guide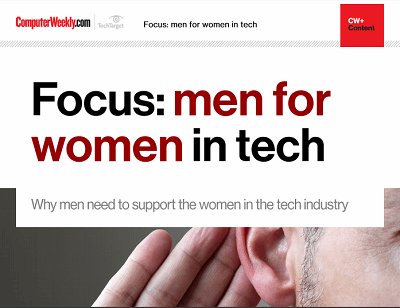 Men for women in tech
This guide showcases some of the men who are helping women to progress in the technology industry and the methods they are using to do so.
By submitting your personal information, you agree that TechTarget and its partners may contact you regarding relevant content, products and special offers.
You also agree that your personal information may be transferred and processed in the United States, and that you have read and agree to the Terms of Use and the Privacy Policy.
Data Management : Taming the tiger
John Jukes - Northern Region Sales Manager, XOSTOR and SNIA ANZ Member
Lowering Storage TCO - Reducing expenses by increasing functionality
Michael Porfirio - Solutions Architect, Storage and Availability Management Group, Symantec Australia, and SNIA ANZ Member.
The Future of Storage
Bill Taylor-Mountford, General Manager, Acronis, and SNIA ANZ Board Member.
Classification - The cornerstone for compliance and cost-driven Information Management
Clive Gold, Marketing CTO, EMC Corporation and SNIA ANZ Board Member.
Vendor presentations
Storage Virtualisation: Increasing Information Availability & Lowering Storage Costs
Nick Milsom, Storage Specialist, IBM Australia
Stop Buying Storage
Michael Porfirio - Solutions Architect, Storage and Availability Management Group, Symantec Australia
Read more on IT jobs and recruitment