Which data backup software is best?
The second installment of the Diogenes Labs, Storage magazine Quality Awards has produced a clear winner in the data backup and recovery software category, voted for by more than 450 storage users.

The survey divided the field of 14 products into small to midsized businesses (SMB) and enterprise groups, and awarded Quality Awards to each. Given that many SMB products offer an "enterprise edition" and enterprise products offer a "workgroup edition," products were placed into each group based on their most common deployments.

Download this free guide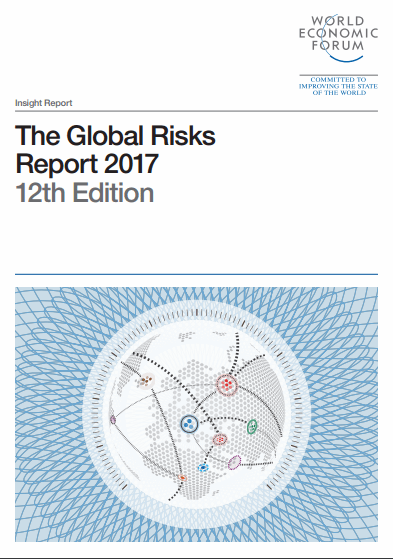 Global Risks Report 2017
Crisis patterns over the past decade have changed dramatically. 10 years ago elements such as civil war and oil prices were the top global risks to take into account. Now we see water crisis and extreme weather events taking control of keeping us up at night. Download this extremely insightful Global Risk 2017 assessment from the World Economic Forum to help prepare you for what you can't know.
By submitting your personal information, you agree that TechTarget and its partners may contact you regarding relevant content, products and special offers.
You also agree that your personal information may be transferred and processed in the United States, and that you have read and agree to the Terms of Use and the Privacy Policy.
CommVault Systems Inc.'s Galaxy won the Diogenes Labs, Storage magazine Quality Award in the enterprise backup product category and EMC Corp./Dantz's Retrospect won the Quality Award in the SMB backup category.
"Retrospect ran away with the award in its group, outpolling the competition in every category," said Phil Goodwin, president of Diogenes Labs.
The tally in the enterprise group was tighter, with Galaxy winning the product features, quality and reliability categories, and Hewlett-Packard Co.'s (HP) OpenView Storage Data Protector earning top honors for sales force and product support.
The survey was taken by hundreds of storage professionals who have practical experience with specific backup and recovery products to gauge their levels of satisfaction. A number of respondents were also contacted and interviewed.
The survey asked a series of questions in the following key categories: sales competence, product features, product quality, product reliability and technical support. Respondents were asked to rate their level of agreement or disagreement with a series of evaluative statements in each of these categories using a 1.0-8.0 scale, where a response of 1.0 indicated strong disagreement and an 8.0 indicated strong agreement. With 4.5 as the mean on this scale, scores below 4.5 are generally negative and those above are generally positive.
Underscoring CommVault's solid showing in the survey, one respondent said, "The company I work for is currently replacing all instances of backup software installed with CommVault Galaxy." Another survey participant switched to CommVault because "the Tivoli support people were not able to make TSM's [IBM's Tivoli Storage Manager] Exchange agent work in our environment."
Respondents were asked if they'd buy the product they were using again. In the case of Retrospect, 81.3% of those surveyed said "Yes." CommVault Galaxy, the overall winner, actually placed third among enterprise products for this question with a respectable 78.6% indicating "Yes." Placing first and second were IBM's TSM and Veritas' (now owned by Symantec Corp.) NetBackup, with 84.8% and 81.8% of current users, respectively, stating they'd buy those products again. It appears that TSM and NetBackup have a high user loyalty, even though their overall ratings weren't as high as either Galaxy's or Data Protector's.
Arkeia Corp.'s Server Backup and StoneFly Networks Inc.'s Backup Advantage products were included in our survey, but we didn't rate them. Server Backup received only one response, while Backup Advantage didn't receive any.
Click here for the winner of the sales competence category
To review the results to last month's survey on arrays, click here.
E-Handbook

E-Handbook

E-Handbook
Read more on IT for small and medium-sized enterprises (SME)