SAP sales culture must change, says Forrester
Business is seeing a change in attitude of SAP's leadership towards customers, but that has yet to filter down to sales forces in many regions, according...
Business is seeing a change in attitude of SAP's leadership towards customers, but that has yet to filter down to sales forces in many regions, according to Forrester Research.

Download this free guide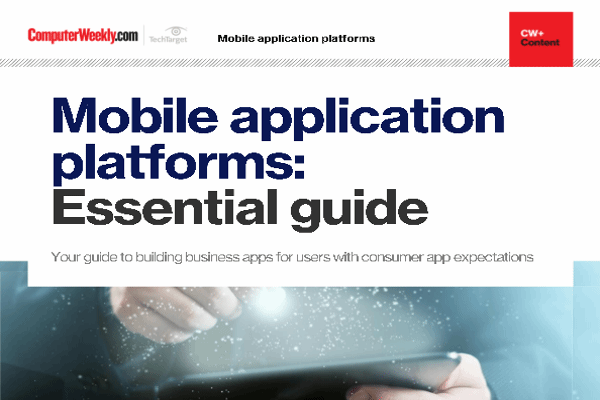 Building business apps for users with consumer app expectations
One of the mantras of modern enterprise application development is that business applications should be as easy to use as mass market consumer applications. In this guide, Computer Weekly examines the issues around mobile applications and the platforms emerging to help developers.
By submitting your personal information, you agree that TechTarget and its partners may contact you regarding relevant content, products and special offers.
You also agree that your personal information may be transferred and processed in the United States, and that you have read and agree to the Terms of Use and the Privacy Policy.
"Clients report a change in attitude that is more than just lip service by SAP's leaders," said Duncan Jones, analyst at Forrester.
But, he said, for that change in attitude to make a real difference at the sharp end, incentives for sales staff need to change.
"As long as sales staff are rewarded for big licensing deals, they will tend to sell businesses software they don't need just to make their numbers," said Jones.
However, the UK & Ireland, one of the largest markets in Europe, is already seeing some real change that is more in line with SAP's new customer-focussed direction.
Tim Noble, managing director of SAP UK & Ireland, is phasing in compensation schemes that are more focused on customer satisfaction.
Until this is happening in all SAP sales regions, said Jones, SAP will not truly be customer-friendly.
SAP has still to publish full price lists, he said, which is what most businesses would like so they can have some idea of what products cost.
"Otherwise they risk finding out too late that what they are looking to buy is way more expensive than expected," said Jones.
Although SAP is a lot less secretive about pricing than it was three to four years ago, Jones said there is still much work to be done by the supplier in this area.
As organisations seek to interconnect with each others' systems, SAP, like many other suppliers, needs to clarify licensing terms, he said. Old internal licensing schemes are creating opportunities to charge both organisations for connecting to partner systems.
SAP also has to improve clarity in maintenance and support agreements about what new functionality will and will not be included.
"Organisations need more predictability to enable them to plan," he said.
While user organisations have a role to play in changing supplier attitudes, Jones believes that end users only have true power if they vote with purchase orders.
According to Jones, the postponement of projects that resulted in a complete fall-off of purchase orders through 2009, is probably the real reason SAP backed away from its plans to implement a single enterprise maintenance plan for all customers.
"Suppliers will never change if business keeps accepting unfair practices," said Jones.
Read more on Business applications