Ballot papers are being sent to over 50,000 BT workers today as the Communication Workers Union (CWU) asks them to vote for strike action.
The Union and BT management are in dispute about the offer of 2% a pay increase made by BT to its staff. The union wants a 5% pay rise for staff.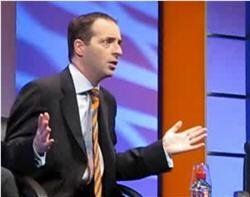 Ballot papers have been sent out today (June 18) and the ballot closes on July 05. If a majority vote to strike it could see the first action of its kind for over 20 years.
CWU deputy general secretary Andy Kerr told the Financial Times that the union was willing to compromise on a lower figure, but said 2% was unacceptable.
BT jumped on this as a change in demands, but the union said it has always been open to negotiation.
A BT spokesman, said: "We are surprised by the union telling the media that they are willing to compromise on their 5% claim. At no stage have they formally put forward an alternative proposal. Given this, we call on the union to postpone the ballot and return to formal discussions with the company. Industrial action is unnecessary and would only benefit our competitors so we look forward to any new proposal from the union."
But the union said it has always been open to negotiations and willing to compromise. "If there is an improved offer on pay this year we will meet BT, any time, any place."
The union stepped up its attack on BT yesterday when Kerr accused BT bosses of being having an aggressive attitude to union demands "in the face of blatant double-standards".
Kerr said, "We are seeking an affordable and reasonable pay rise for our members in BT who have contributed heavily to the success of the company during a difficult couple of years.
"We are amazed at the aggressive attitude of BT bosses in the face of blatant double-standards. The company's claim that a 5% rise for staff would lead to cutting back and making redundancies is an unbelievable fat-cat excuse. It would cost 3.6% per cent of available cash flow, hardly breaking the bank," said Kerr.
The company has had pay freezes, changes to its pension scheme and redundancies over the past couple of years, but reported a profit of over £1bn in 2010.
The union also condemned the pay-off of former BT Global services head Francois Barrault.
"He was responsible for redundancies and his pay-off is a disgrace," said a CWU spokesperson.
Barrault, who left BT in November 2008, was paid just under £1.6m in 2009 and a further £10,000 in 2010.
In 2010 BT CEO Ian Livingston received £2.105m in salary and bonuses, which was almost 80% more than 2009.
Email Alerts
Register now to receive ComputerWeekly.com IT-related news, guides and more, delivered to your inbox.
By submitting your personal information, you agree to receive emails regarding relevant products and special offers from TechTarget and its partners. You also agree that your personal information may be transferred and processed in the United States, and that you have read and agree to the
Terms of Use
and the
Privacy Policy
.