New government-wide IT strategy to be launched in December?
A new IT strategy expected with the pre-budget report sets out the direction for UK government technology until 2020.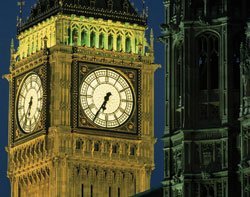 This Article Covers
RELATED TOPICS
A new government-wide IT strategy could be announced in December.
Continue Reading This Article
Enjoy this article as well as all of our content, including E-Guides, news, tips and more.
By submitting your personal information, you agree to receive emails regarding relevant products and special offers from TechTarget and its partners. You also agree that your personal information may be transferred and processed in the United States, and that you have read and agree to the Terms of Use and the Privacy Policy.

The strategy will be a refresh of the current Transformational Government programme, according to UKauthority.com.
The programme is expected to be aligned with new Treasury initiatives and will be published alongside the pre-budget report on 9 December.
The strategy sets out the direction for government ICT until 2020, and will include emphasis on cloud computing, open source, and rationalisation of datacentres. There are also plans for a government "app store", encouraging the reuse of business applications across the public sector.
The programme is said to highlight £500m worth of annual savings, which include spending on IT staff decreasing by 5% a year from 2010.