Avaya victorious after lengthy Nortel auction
Avaya has emerged victorious from the protracted...
This Article Covers
RELATED TOPICS
Avaya has emerged victorious from the protracted bidding process for Nortel's enterprise unit, walking away with the prize after forking out $900m with an additional pool of $15m for employee retention.

Download this free guide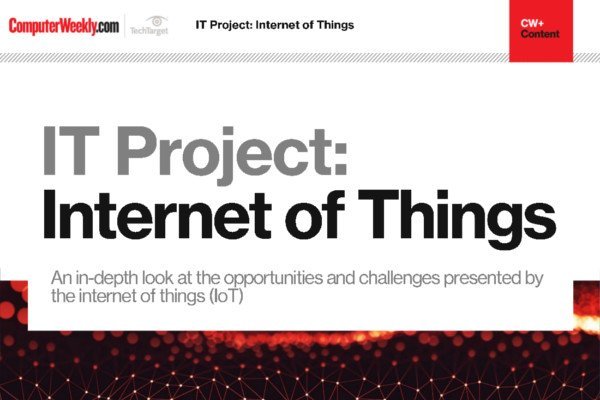 IT Project: Internet of Things
Have an in-depth look at the opportunities and challenges presented by the internet of things
By submitting your personal information, you agree that TechTarget and its partners may contact you regarding relevant content, products and special offers.
You also agree that your personal information may be transferred and processed in the United States, and that you have read and agree to the Terms of Use and the Privacy Policy.
The deal includes Nortel's principle subsidiary Nortel Networks Ltd, Nortel Networks Inc, Nortel Networks UK Ltd and shares of Nortel Government Solutions Inc and DiamondWare Ltd.
The auction of the showcase unit was supposed to have been a done deal last Friday, but as of Sunday evening 'undisclosed issues' were holding up the process.
Nortel social media manager Bo Gowan, who has been keeping audiences up to date on the auction via his Twitter feed, said late Sunday that the auction would resume on Monday morning, and this process has now completed.
By the end of last week the number of bidders had been narrowed down to two; Avaya, which bid $475m in a stalking horse deal, and Siemens Enterprise Communications (SEC), which was keen to expand its North American presence.
Avaya will benefit hugely from adding Nortel's assets to its own; it would dearly love to mount a concerted challenge to Cisco. The deal is also something of a family reunion, as both parties trace their ancestry back to former North American comms behemoth Bell.
However, US comms and mobile network provider and Nortel reseller Verizon has publicly objected to the sale, although it is unclear whether or not this is what held up the auction.
Citing concerns largely around public safety and security, the firm claimed Avaya was refusing to honour contracts with Verizon customers, which include the US military, anti-terrorism agencies and the Congress.
"So integral are [Nortel's] CPE products and services to these critical communications systems, in fact, that if they fail to operate - due to a lack of maintenance or repair, the inability to obtain spare parts or software fixes, or for some similar reason - entire systems will immediately be disrupted or otherwise compromised, and in due time may cease to function entirely," said its lawyers.
Verizon was in negotiations with Avaya over its concerns last week, and it is expected will now lodge formal objections to the sale.
Avaya president and CEO, Kevin Kennedy, said: "Our successful bid brings us closer to adding Nortel and its complementary channel, portfolio, R&D and global presence to Avaya.
"We believe the acquisition brings inherent value to both organisations' customers, employees and partners."
Nortel enterprise solutions president Joel Hackney added: "This will empower us to continue to deliver industry-leading solutions and services. It provides the capability to chart our future with laser-focus, enabling customers to compete in new ways with greater scale and resources."
Commenting on the implications for the Nortel channel, Rick Dawybida, president of the US-based Nortel Distributor Alliance Council said the channel was "excited" and he "looked forward to a commitment focused on ensuring customers can fully leverage their prior investments".
A version of this story originally appeared on Microscope.co.uk
Read more on Networking hardware