SMEs are a good place for IT job security, says Forrester
Small and medium-sized enterprises (SMEs) are a good place for job security in 2009
Small and medium-sized enterprises (SMEs) are a good place for job security in 2009, with more than half expecting their staffing levels to stay the same.

Download this free guide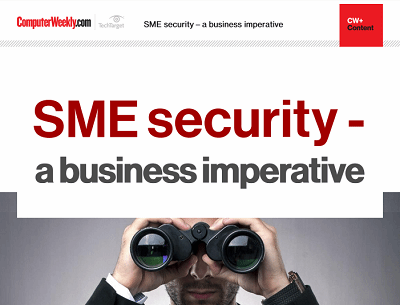 The secret to winning - SMEs and cyber security
50% of SMEs plan to spend less than £1000 on cyber defenses in the next year and only 42% of SMEs are concerned about ransomware. Anyone see a problem? Computer Weekly outlines some solutions to this growing naive trend.
By submitting your personal information, you agree that TechTarget and its partners may contact you regarding relevant content, products and special offers.
You also agree that your personal information may be transferred and processed in the United States, and that you have read and agree to the Terms of Use and the Privacy Policy.
Despite many SMEs planning to cut IT budgets by 4%, staffing levels will be largely safe, although cuts will occur in less than a third of businesses.
Forrester Research questioned 3,497 executives in SMEs across North America and Europe between February and May this year. Of those questioned, 57% said they expected staffing levels to remain stable throughout the year.
In comparison, just 29% said they expected to reduce headcount. IT appears to be an important function for most small businesses, with almost half considering it a critical or high priority and 15% calling it critical.
The report said: "Overall, the global recession has made CIOs and IT decision-makers cut back their IT budgets, with North American and European SMEs expected to decrease 2009 IT operating budgets by 4% and IT capital budgets by 2% to 3%. IT staff headcount and compensation are likely to stay the same, although cuts will occur in less than one-third of SMEs. Improving IT efficiency and streamlining business processes are top priorities."
Read more on IT for small and medium-sized enterprises (SME)