News
Stay informed about the latest enterprise technology news and product updates.
Computer Weekly: Download in-depth profiles on leading IT suppliers
Computer weekly has produced a series of in-depth profiles on leading IT suppliers and consultants, to help IT professionals in their due diligence research.

These in-depth reports will bring you up to speed with each organisations place in the market, its product range, its financial performance and the competitive challenges that it faces.

Each report covers:
*Overview of the company
*Analysis of company strengths and weaknesses
*Analysis of the competitive challenges it faces
*Strategy and future direction
*Financial performance
*Analysis of key products
*Place in the market
*Key directors and company contact addresses

The reports, packed with graphs and diagrams, and independently written and researched, are essential reading for any organisation thinking of partnering with a major IT supplier.

You can down load the reports free of charge by signing-up to Computer Weekly:


Download this free guide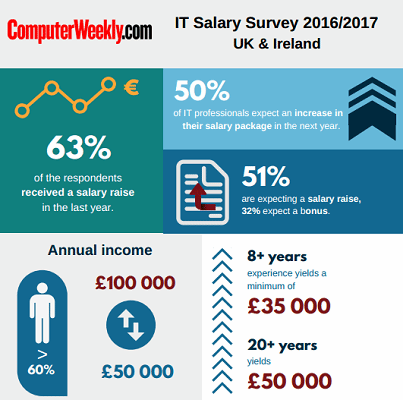 Infographic: How does your salary compare in the UK?
What does 8 years versus 20 years yield in terms of salary in IT? Is management worth it? Quick infographic results from our 2016 UK and Ireland Salary Survey.