Will local government "perfect storm" create outsourcing frenzy?
Multiple reports in the press today talk about the massive job cuts expected in local government.
Up to 100,000 job cuts in local government are being predicted by some.
The Guardian, quoted Dame Margaret Eaton the chair of the local government, as saying local government is in a "perfect storm" in that during recession there is increased demand for council services but less money to provide services.

Download this free guide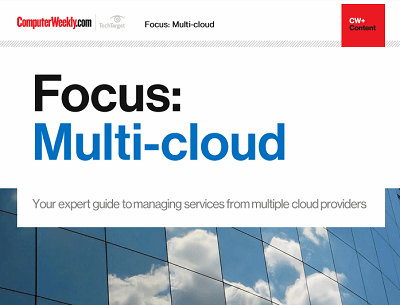 The maturity of the enterprise public cloud
Many IT leaders are increasingly coming round to the idea that sourcing services from one or more providers might be the best way to go. Join us as Computer Weekly takes a closer look at the multi-cloud approach and what providers are doing to capitalise on the trend.
By submitting your personal information, you agree that TechTarget and its partners may contact you regarding relevant content, products and special offers.
You also agree that your personal information may be transferred and processed in the United States, and that you have read and agree to the Terms of Use and the Privacy Policy.
Back in January Socitm said there was a 10% cut in IT staff at local authorities last year. It also said that outsourcing will increase as a result.
Councils have to provide services by law therefore service providers could allow them to offload costs and retain service levels. The services that councils offer lend themselves to being outsourced in many cases but the difficulty in making public sector workers redundant is an expensive problem.
The government might decide to transfer thousands of workers to outsourced service providers to take them off the wage bill. If thousands of workers are transferred the outsourcing suppliers could have a TUPE overload.
But according to a contact of mine a legal president known as Beckmann Martin makes it expensive for any public sector organisation to offload workers to outsourcing service providers. Basically this means that workers over 50 will get massive redundancy packages and a new employer would not want.