News
Stay informed about the latest enterprise technology news and product updates.
How much did the India IT bosses earn last year?
As I have blogged in the past about the huge pay packets of bosses at US IT firms, I thought it would be interesting to highlight something I read on the Times of India website. It shows how much the top brass at Indian IT firms earned in the latest financial year.

Download this free guide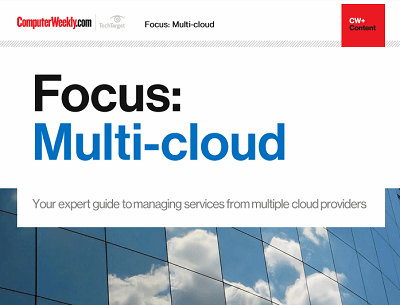 The maturity of the enterprise public cloud
Many IT leaders are increasingly coming round to the idea that sourcing services from one or more providers might be the best way to go. Join us as Computer Weekly takes a closer look at the multi-cloud approach and what providers are doing to capitalise on the trend.
By submitting your personal information, you agree that TechTarget and its partners may contact you regarding relevant content, products and special offers.
You also agree that your personal information may be transferred and processed in the United States, and that you have read and agree to the Terms of Use and the Privacy Policy.
Just for a measure Mark Hurd, the recently ousted CEO at HP, had a total of $42,514,524 in benefits from HP in 2008. He was still forced out over a false expense claim.
IBM CEO Sam Palmisano's package in 2009 was calculated at $24,313,795.
So here is what the big Indian bosses earned in dollar terms, according to the Times of India report. These are in no particular order, but I put Infosys co-founder N R Narayana Murthy first because he seems to earn much more than anyone else. Why is that? Or is it a mistake?
In general they seem quite frugal compared to the US despite the different cost of living.
How much the Indian IT bosses earned last year:
1 – N R Narayana Murthy, Co-founder & Chairman, Infosys
Total calculated compensation: $6,425,000
2 – Ajai Chowdhry, Chairman, HCL Infosystems
Total calculated compensation: $753,682 (Rupees 33,488,000
3 – Vineet Nayar, CEO, HCL Technologies
Total calculated compensation: $956,550 (Rs 42,500,000)
4 – Pratik Kumar, Executive VP, HR, Wipro
Total calculated compensation: $290,201
5 – Girish S Paranjpe, Co-CEO of IT Business, Wipro
Total calculated compensation: $457,659 (Rs 20,331,683)
6 – Suresh C Senapty, executive director and CFO, Wipro
Total calculated compensation: $457,148 (Rs 20,308,846)
7 – Azim Hasham Premji, Chairman, Wipro
Total calculated compensation: $327,492 (Rs 14,548,851)
8 – Seturaman Mahalingam, CFO and ED, TCS
Total calculated compensation: $383,027 (Rs 17,016,000)
9 – N Chandrasekaran, CEO & MD, TCS
Total calculated compensation: $432,391 (Rs 19,209,000)