The Indian CIO's salary and career outlook for 2012
The CIO career outlook as reflected in 'The Indian CIO Salary and Career Survey, 2012' is positive. Know what has led to such optimistic career outlook.
"Get paid what you deserve..." is the common refrain you hear at career counseling workshops. These counselors typically evoke a sense of disgruntlement amongst the attendees about their salaries, with a goal to capitalize on the participants' dissatisfaction to ignite their ambitions, and later, to motivate them to act.
We will take a lateral view, just a little bit, and ask you a few questions. This starts with: Do you know how much your peers earn? Question two: How satisfied are your CIO peers when it comes to their present jobs? And three: What is the employment outlook of IT departments headed by CIOs?
Think about it. Only when you are aware of how much an Indian CIO makes, will you know how much to expect for yourself.
You will get the answers for the above queries and many more, in the full collection of reports that present the findings of India's first 'The Indian CIO Salary and Career Survey, 2012'. Conducted by SearchCIO.in, this survey focuses on the CIO career's various facets. Some of these important aspects include the current and expected remuneration of Indian CIOs, their perceived scope of growth within their organizations, and the staffing outlook of their IT departments, among others.
The economic setting
For a deeper analysis, the typical CIO's career outlook needs to be viewed in the context of the India's economic performance. In the recent past, there has been much negative news regarding the state of our economy. World Bank revised India's growth projections for 2011-12 and 2012-13 downward respectively to 6.8% each. These growing performance worries have prompted credit rating firms Moody's and CRISIL to place India's GDP growth forecasts at 6% and 7%, respectively.
According to the Financial Stability Report by India's central bank, Reserve Bank of India (RBI), global slowdown and the sovereign debt crisis placed an adverse effect on the country's external sector. The wholesale price index (WPI) data published by the Office of the Economic Adviser to the Government of India points towards inflationary pressures experienced by the industry and consumers during 2011. (WPI movement in India, 2011).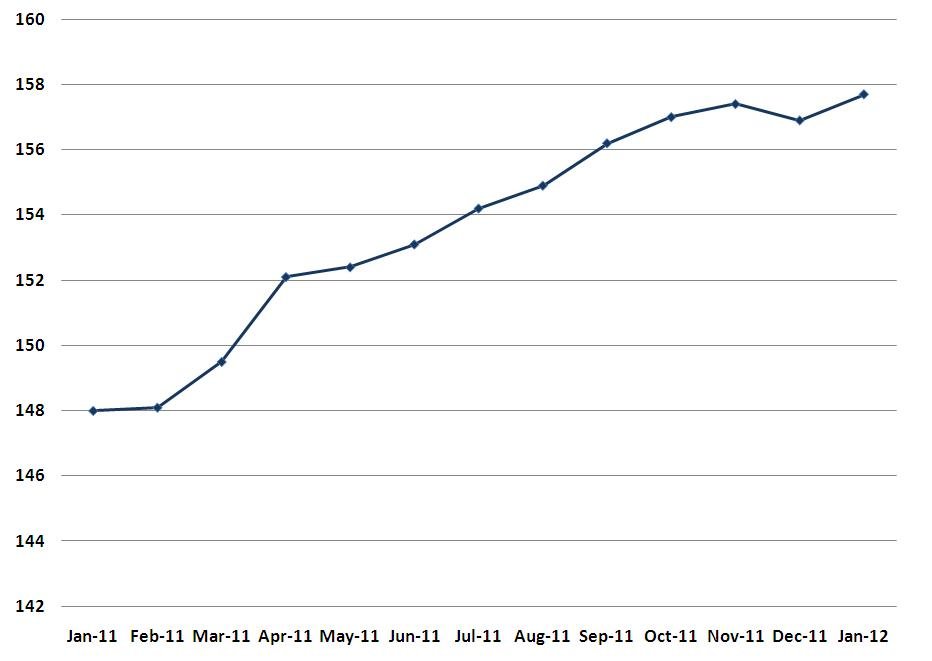 Fig. 1: WPI movement in India
Source: Office of the Economic Advisor, Govt. of India
The unshakable CIO
Despite such a somber state of affairs, the salary and career outlook of Indian CIOs is positive, as revealed during The Indian CIO Salary and Career Survey, 2012 conducted by SearchCIO.in. This optimism is shared by the CIO community across industry verticals and geographic regions.
Such an optimistic salary and career outlook can be viewed in the context of the Indian CIOs' experiences in 2011. A majority of the CIO respondents (69%) report that they received a raise, and in addition, 34% of them received a bonus last year.
The Indian CIO's optimism may not just be a result of their personal reality. Inflation, which was once assumed to be an uncontrollable monster, has shown signs of tapering down in the recent past, albeit after RBI's repeated rate hikes 11 times since March last year. (See Figure 2.Inflation through the years). A scrutiny of the sector-wise data published by the Central Statistical Office (CSO), Government of India, shows that although agriculture and industry performed poorly in 2011, the services sector upholds the promise.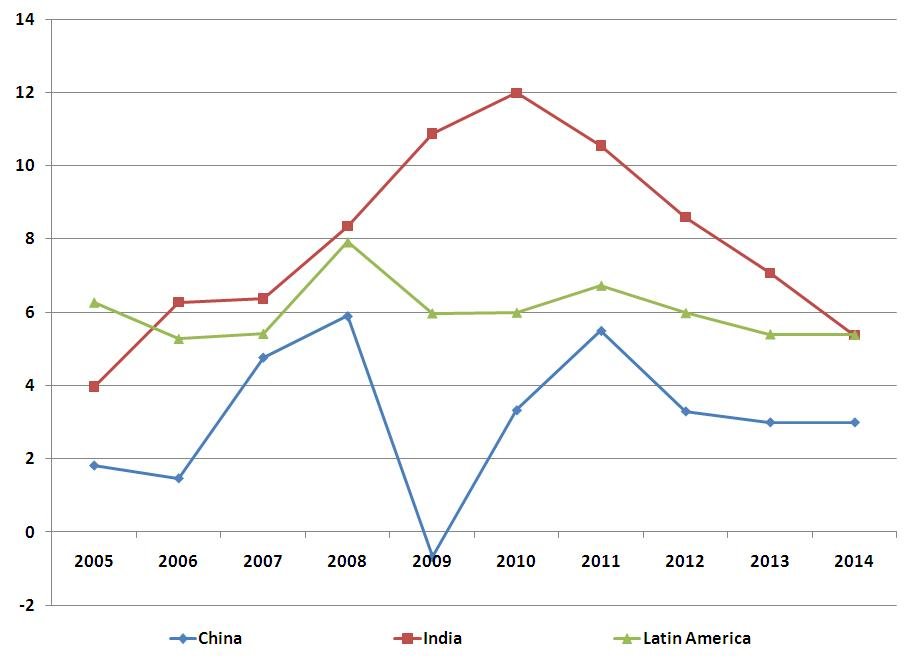 Fig. 2: Inflation through the years
Source: IMF World Economic Outlook
The positive CIO career outlook also emanates from a general perception about India's ability to withstand slowdowns. It was seen during two recent slowdowns that India continued to grow; even as the world's other major economies shrank. This perception persists, and that can be seen through a positive CIO career outlook.
As the following resources will show, this optimism co-exists with a clear sense of pragmatism when it comes to exercising career choices at the personal level for the CIOs. Explore the survey findings in greater detail and compare them with your own salary and career outlook. Do drop us a mail with your observations about your experiences on this front; we'd love to hear your unique story.
The Indian CIO Salary and Career Survey, 2012: Full package