adimas - Fotolia
SAS and SATA explained
Learn how to use SAS and SATA for tiered storage, read about new SAS-2 (6 Gbps SAS) technology features and discover why a low cost per gigabyte makes SATA a viable alternative to Fibre Channel.
The data storage transmission speeds of serial protocols provide a major benefit for serial-attached SCSI (SAS) and serial ATA (SATA) over parallel storage technologies. With the enhanced compatibility of the two technologies for tiered storage and 6 Gbps SAS now available, SAS and SATA storage can be very beneficial to both small and medium size enterprises (SMEs) and enterprise data storage environments.

Download this free guide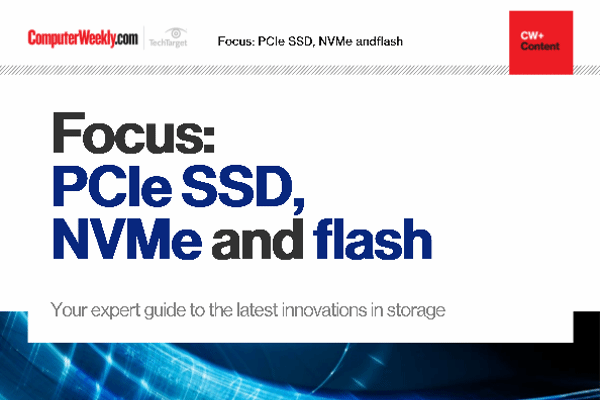 How to soar your storage performances?
The latest PCIe and NVMe technologies offer huge performance gains. Discover their features in this expert guide
SearchStorage.co.UK has compiled some resources on SAS and SATA storage. Start off by discovering why using both SAS and SATA is ideal in tiered storage environments. Then learn why SAS-2 enhancements are pushing the technology into a leadership position in the enterprise disk market and why the low cost per gigabyte makes SATA a viable alternative to Fibre Channel (FC).


Using SAS and SATA for tiered storage
SAS and SATA technologies are ideal for tiered storage environments. However, there are specific considerations data storage managers must take into account when looking to use the technologies together. This podcast offers information about using SAS and SATA for tiered storage. Learn about the specific considerations you must give to SAS and SATA protocols and disk drives, and where these technologies fit in environments that use Fibre Channel, iSCSI and secondary storage applications.


SAS technology: SAS-2 enhancements and product overview
Enhancements to SAS-2 have brought the technology out of the low to midrange market and into a leadership position in the enterprise disk market. Now 6 Gbps SAS has the potential to become the single enterprise disk interface for high-performance tier 1, high-capacity tier 2 and tier 0 solid-state drives (SSDs). This article looks at SAS-2 enhancements, including the 6 Gbps transfer rate, standardised expander zoning and expander self-discovery. We also examine the SAS technology adoption landscape, including offerings from Dell, Hewlett-Packard, Hitachi Data Systems, IBM, NetApp and more.


SATA technology advances and expands in the enterprise
The benefits and drawbacks of SATA drives, as well as how they stack up against other technologies, are widely discussed by storage pros. SATA drives don't match the performance of Fibre Channel, but they do provide the low cost per gigabyte and high storage densities that are crucial for data backup and archiving. This article introduces SATA technology, highlights the popular applications of SATA drives, discusses notable SATA features and tells you how to safeguard against SATA failure.
Read more on SAN, NAS, solid state, RAID