Top IT priorities for 2014 in Europe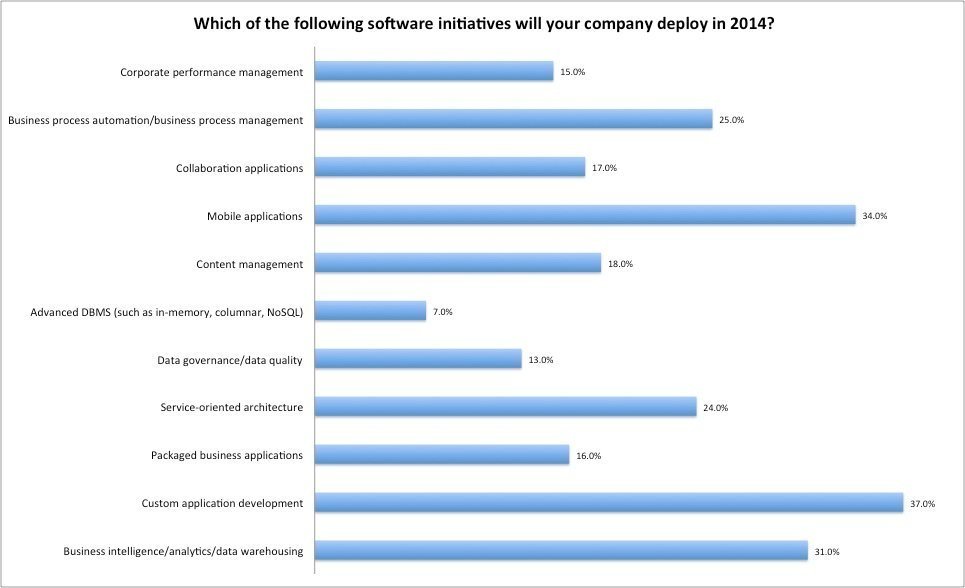 Custom application development is also still showing strong interest, according to the TechTarget/Computer Weekly IT Spending Priorities survey for 2014, while spending on software overall saw the biggest increase in expenditure – 52% in Europe as a whole, and 55% in the UK
IT seems intent on increasing investment in packaged business applications. This is especially the case in the UK, at 24%, as opposed to Europe as a whole at 16%.
Breaking those applications out reveals a significant increase in the implementation or upgrading of ERP systems – 59% in Europe in 2014, in contrast to 43% in 2013
Investment in customer relationship management (CRM) systems remains constant at 51%, while spending on human resources (HR) management software and supply chain management is similar: 25% for 2014, 27% for 2013 with respect to HR; 27% for 2014, 25% for 2013 for supply chain management software.
Download our IT Priorities 2014 Report.
Read more IT Priorities 2014 results
.
View All Photo Stories