Top IT priorities for 2014 in Europe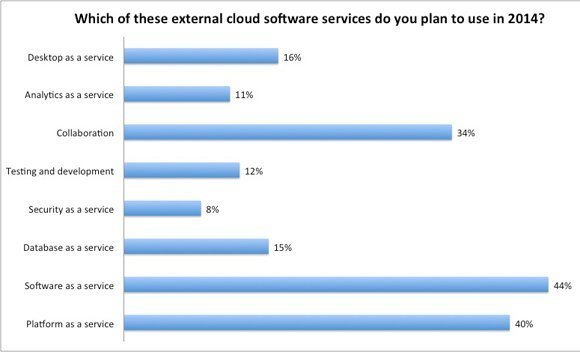 The survey found that 44% of IT decision-makers said they would be considering SaaS in 2014, although 61% of the 247 respondents said they would be deploying on-premise systems.
According to Forrester analyst James Staten, cloud technologies and services represent the fastest way for the business to reach new buyers and breathe new life into ageing applications. "In 2014, cloud leverage will be both traditional and disruptive as the business and IT put cloud to work," he said.
Download our IT Priorities 2014 Report.
Read more IT Priorities 2014 results
UK IT spending will outpace rest of Europe in 2014
Desktop strategy in 2014 to focus on mobile business
IT mobility trend continues in 2014
Open arguments stack up as hybrid cloud takes hold
Disaster recovery and virtual server backup top 2014 storage projects
SDN still failing to spark interest in Europe
ERP implementations, upgrades on the up across Europe in 2014
Network-based security tops European agenda for 2014
View All Photo Stories