Introducing the BIG Awards semi-finalists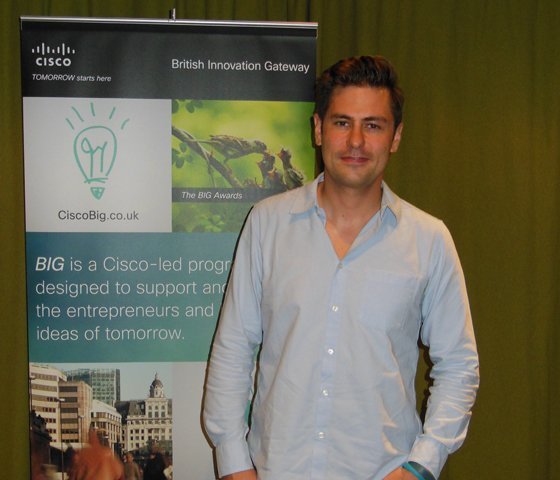 "PocketProf provides expert help to change your life for the better, day by day.
"Soon our personal devices will automatically track every step we take, every calorie we burn, every minute we sleep. But data alone is useless. It tells us where we need to improve, but not how to improve.
"That's where PocketProf comes in. We take your data and turn it into behavioural medicine. To help you sleep better, worry less or feel happier – without any pills or potions.
"First, we collect data via your phone or wearable device. This fuels a personalised program of evidence-based cognitive and behavioural techniques, which are delivered to you over your smartphone, SMS and email.
"But it doesn't feel like a chore – the whole program is delivered by your virtual animated therapist, The Prof, and his narcoleptic dog Pavlov. Reading your distress in real time, he reaches out immediately to offer evidence-based help, wherever and whenever.
"Our first product, Sleepio, is a digital sleep improvement programme created with world sleep expert Professor Colin Espie. It has been validated in the world's first placebo-group randomized clinical trial for a digital sleep intervention, and best of all, our users love it; 87% of Sleepio users would recommend Sleepio to a friend.
"We now want to extend PocketProf, so that he can help you improve your life in areas beyond sleep."
Photograph -  Founder, Peter Hames
Questions we asked the Cisco startups:
If you were Prime Minister for a day what policy would you implement to help startups?
What is it really like being a startup in the UK and how would they encourage CIOs to purchase to work with them over established suppliers?
View All Photo Stories