Yesterday I learned why our forecasts of broadband demand are so wrong
Yesterday I attended the excellent INCA Super Connected Cities seminar in Birmingham at which two contrasting examples of the effect of providing fibre services to commercial centres and business parks were presented. A light switched on in my head. Neither analysis has yet been published and I plan to blog again with links when they are. One illustrated the effect of providing a high reliability 100mbs service to all tenants, without charging seperately. The other illustrated the effect of separate charging, according to speed, with the fastest service priced akin to the previous leased lines.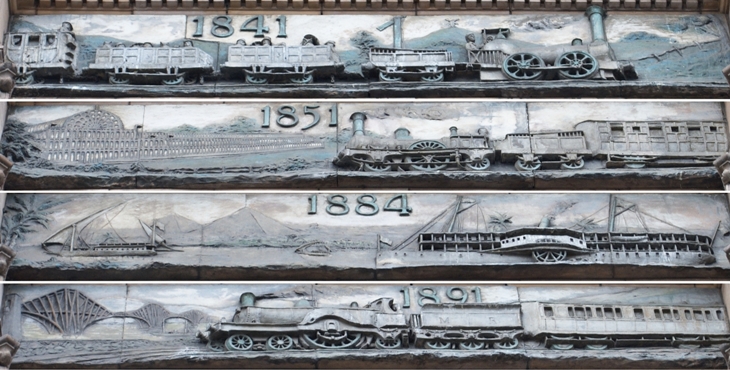 One of the users of the first service, the boss of a very traditional SME, had seen no need for computerisation but been perpetually complaining about the poor fixed and mobile phone service and was drowning in paper. He started using his smart phone to photograph orders and dispatch notes. He now photographs all documentation and files it digitally. Another user, a media distribution company, had been planning to relocate. it is now able to handle its business on-line instead of by courier and has been able to grow dramtically. An IT firm was able to cut timescales for quoting for new business from weeks to days by video-conferencing with users in major clients over details. The transformations did not, however, lead to average traffic volumes using more than a fraction of the new capacity (although this had gone up by a factor or 2 to 5 fold). It was the reliability of service when needed – with sudden short-lived bursts of traffic not leading to service degradation – that had led to the changes in user behaviour. Traffic often spiked to around 50% of capacity even though the daily average was under 5%.
In the case of the second service the effects had been far less dramatic. Many tenants used the opportunity to cut their communications bills instead of taking advantage of improved connetivity and reliability for the same cost. The speaker presenting this service ended by calling for action to educate users as to the benefits of faster, more reliable services. He words echoed the call for such action that I have heard at meetings of the Broadband Stakeholders Group.
A light switched on. I realised that forecasting capacity requirements by talking of average traffic volumes is like planning a new railway network based on average traffic volumes. Most of the railway lines into London are empty for most of the time, save for the queues at junctions or into the terminals during rush hour.
One of the speakers in the following session (on ways of looking at the investment case) had to drop out and I found myself taking his place after that light-bulb moment. It may be helpful if I reprise what I said, bearing in the mind that the INCA seminar took place in Digbeth, one of the areas that Birmingham sought to rejuvenate on the back of a shared dark fibre network.
"Good afternoon, I would like to go fast backwards to 1845. We are guests of the Digbeth Chamber of Commerce and the Birmingham Small Arms Trade Association. We are at the heart of the global defence trade. Their factories around us are working flat out, connected by canal to every major port and thus the world, producing the guns to enable all races and nations to more efficiently kill each other. We have been asked by DCNS (the department for canals, newspapers and sport) and OfCom, their regulator, whose remit has just been extended to cover railways and postal services, for forecasts of the scale and nature of demand for freight and passenger traffic over the next decade – to help plan the switch from canals to railways.
I pick 1845 because Thomas Cook agreed a permanent arrangement with the Midland Counties Railway Company in 1844. And in 1846 he was bankrupted when the costs of a tour of Scotland for 350 people from Leicester ran ahead of their willingness to pay for extras. But within six years, he had arranged travel and accomodation for over 165,000 visitors to the Great Exhibition of 1851. In total over 6 million people, a third of the population of the UK, made that journey, an average of a million a month… "
I went to ask whether anyone had actually made any money from Quadplay over the past twenty years, as opposed to destroying tens of $billions of shareholder value, trying to invade market with different cultures, disciplines and business models, as opposed to making partnership deals with those who understood them…
I then called for action to remove the regulatory barriers to business models which are attractive to investors looking for opportunities underpinned by 3 – 5 year service contracts with those who stand to benefit most – such as those whose homes, hotels, workshops or business parks will increase in value if better connected or those whose £billions in off-shore profit (from the advertising funded services that are clogging our current networks with monitoring and surveillance bloatware) are now at risk.
My fellow panelists took radically approaches in looking at the problems of funding new services. We agreed that this was a "two bottle" problem and we were standing between delegates and the reception. I would, however, like to congratulate INCA for organising another excellent event, introducing players who had not previously met and helping progress action and not just informed debate. I now have to follow up on the actions I promissed, regarding the removal of obstacles which add to the cost and delay of network upgades and new build.