The bidding campaign in hypocrisy over surveillance threatens on-line confidence
Some of the Guardian articles linked to their exercise to put material on the surveillance operations of the US and UK into the public domain are bizarre. One such covers the request from Google, Microsoft, Facebook, Twitter and Yahoo that HMG be more transparent about its requests for information under its surveillance powers. Even before the revelations from Edward Snowden there was more in the public domain about HMG's surveillance operations than about those conducted by the main Internet Service Providers to "improve service", alias assist advertising placement, product promotion and "market research". I wonder about the security of their operations (or those of the Guardian) – compared to those of the NSA whose crown jewels appear to have been available to a surprising large number of employees and contractors, provided they had the requisite technical skills

Download this free guide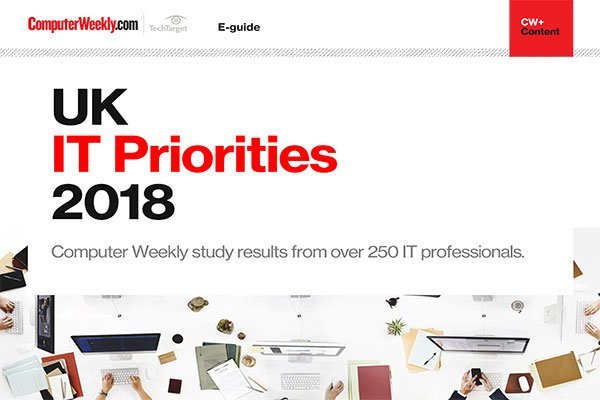 UK IT Priorities 2018 survey results
Download this e-guide to discover the results of our 2018 UK IT Priorities survey, where IT leaders shared with us what they are going to be investing in over the coming 12 months.
By submitting your personal information, you agree that TechTarget and its partners may contact you regarding relevant content, products and special offers.
You also agree that your personal information may be transferred and processed in the United States, and that you have read and agree to the Terms of Use and the Privacy Policy.
Of course we need more transparency about who looks at our data, but the current megaphone dialogue risks causing a collapse of confidence in an on-line world in which most regular users have been impersonated or defrauded several times already (albeit usually getting their money but not their lost time, back). Hence the responses of the "cyber savvy" to the Oxford Internet Institute's 2013 Survey. As one of the cyber senile (my first use of an on-line messaging service was over forty years ago), I noted that enthusiasm over the social networking appears to have peaked in 2008 – 9, although, "usage" is counted as "more than never". I would thus be counted as a user of services which I use only when I have to. More-over, from my work on rural and business broadband I am well aware that usage may be limited by the ability to get a decent connection more than by fears over security.
Nonetheless the growth in Internet traffic (as opposed to simple messaging) since 2008 appears to have been driven by swapping photos and watching video over ever more, and ever more mobile, devices. No wonder those whose revenues and share price depend on confidence in the on-line world and on their ability to resell our data are getting worried. So too are those whose revenues and share price depend on the rest of the world using cloud and network services which inter-operate seamlessly with those based in the US. But is state surveillance that much of a concern to most consumers?
Should we not be more concerned about the waste of scarce talent (not just money) on tracking down spies, terrorists and dissidents, instead of helping identify and deter those responsible for on-line bullying, stalking, impersonation and fraud. A focus on the actions necessary to make it easier to take out the latter, "the e-death penalty", even if only under civil law for breaches of terms and conditions, might do rather more to help improve confidence than the current focus on state surveillance.
Last Monday I presented a progress report on the Competition on ideas for rebuilding trust in the on-line world at the tail end of the recent City Values Forum event in the Mansion House.
Earlier in the day I was interested to hear not only the progress the Banks have made towards rooting out the causes of the collapse of confidence in their collective probity but also their candour regarding the task ahead. This was also picked up by Andrew Hilton in his thoughtful press cover of the event.
I fear that the giants of the on-line world face a similar problem. The pot calling the kettle black will not help. Some of their largest customers know the scale and nature of the task they will face. Perhaps the time has come to learn from them and use the material launched at the City Values event such as the City HR "Performance with Integrity" material for aligning personnel policies with corporate values, from the top down and bottom up. But that also requires clarity as to what those values are. Once again, some of the other City Values Forum material launched last week may help.
Next week is Get Safe On-line Week. I look forward to seeing the reaction to this year's campaign in the wake of recent revelations. I also look forward to seeing who is actually serious about addressing the issues that stand in the way of rebuilding confidence on the on-line world on the part of those willing to pay for better (more reliable, resilient and secure as well as faster) service. At the City Values Forum I repeated my call for supporters and sponsors for the next phase of the exercise to rebuild Trust in the On-line World, building on what we are learning from the pilot. I look forward to hearing from readers who are equally serious.