The Ten/Twelve Scams of Christmas 2012
I have just done a quick comparison of the Scams of Christmas of Christmas since I last blogged on this topic in 2010. McAfee has again found twelve . For those who do not like to have to read words there is also a photolist . The main difference with the list in 2010 results from the transition to a mobile world.

Download this free guide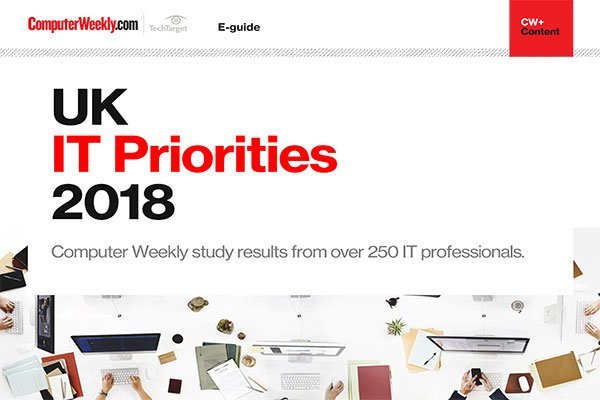 2018 UK IT Priorities survey results
IT organisations in the UK and across Europe are starting to accelerate the move to the cloud. Read more about the key areas in which senior IT managers are planning to invest in over the next 12 months.
The McAfee list is from the US and those wanting UK oriented advice should visit Get Safe Online for their Christmas check list . The hardest piece of advice to follow is how to work out what constitutes a reputable website. Until there is enforcement of the e-Commerce directive requirement for the websites trading on-line across the EU to have a physical address and contact details it is not impractical for most of us to follow the motherhood statements.
Why does the Commission rabbit on with yet more directives on data protection' electronic signatures et al without making any attempt to monitor the effectiveness of past initiatives – including those supposedly mandating basic good practice in giving some measure of confidence to on-line customers that they can find out who they are dealing with?
I could give a variety of answers but this is supposedly the season of goodwill.
I will merely say that this adds to the importance of responding to the Nominet consultation on .uk , Even if you cannot make any sense of the arguments over dnnsec and other technixcal measures you should make clear that you expect to be provided with some means of checking whether those who use .uk actually are based in the UK and, if so, where.