The Countryside Alliance opens the BDUK shooting season
I have commented before on how the BDUK framework process gets in the way of joining up the sources of funding available for investment in rural broadband and the need for its approach to be overhauled so that it is part of the solution, not the problem.

Download this free guide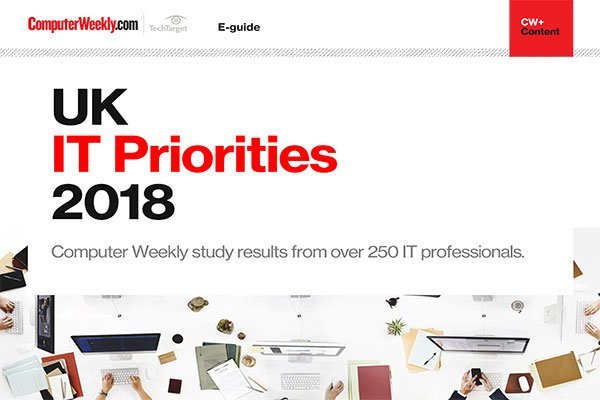 UK IT Priorities 2018 survey results
Download this e-guide to discover the results of our 2018 UK IT Priorities survey, where IT leaders shared with us what they are going to be investing in over the coming 12 months.
By submitting your personal information, you agree that TechTarget and its partners may contact you regarding relevant content, products and special offers.
You also agree that your personal information may be transferred and processed in the United States, and that you have read and agree to the Terms of Use and the Privacy Policy.
Today the BBC carries the story that progress on Rural Broadband is stalled.
It is over a year since funding for the first four rural broadband projects was approved – and nothing has happened. The feature does not mention that nothing will happen for at least another year if the original BDUK timetable is followed.
The "spin" is to blame the councils, as though they need the expertise of Whitehall to help them. But at least two of those named in the BBC article have had advice from those involved in the procurement of world-class next generation network services to global inter-operability standards. Meanwhile I am told that, until very recently, none of the advisors or consultants employed by BDUK had been involved in a major network procurement in recent years – let alone one designed as part of a "next generation network" infrastructure.
The BDUK has been strengthened – but DCMS appears to be stuck defending an approach that is based on the centralised procurement practice of the 1990s that brought us the National Plan for NHS IT as well as a series of communications procurements (like OCEAN) that were eventually cancelled after years of spend and delay. Meanwhile there is clear, albiet not well publicised, evidence that a world of competing procurement services, as in local government, produces better value for money.
It is time for ministers to insist on the implementation of policies that meet their original instructions – not an approach that is stuck in the traditional "Whitehall and its consultants know best" mode of thinking.
The need is to ensure that Councils have local access to world-class advice on how to bring together all the various sources of funding, (from home improvers and property developers willing to pay up front for fibre to the home, hotel or business park, from their own service delivery budgets and those of the local operations of central government, from the various pots of DCMS, DEFRA and those that we might, or might not, get from the EU etc.), in incremental programmes that allow the quality (not just nominal speed) of local delivery to evolve and accelerate over time. That should also enable councils to draw in support from infrastructure builders and operators, from pension funds and from savers seeking a better return than a building society), who are seeking long-term utility investments – and thus help pull through economic recovery – the theme of my last blog.
Attracting commercial investment funding will necessitate addressing the inter-operability and future- proofing issues raised in the session organised by the Information Society Alliance at the recent Parliament and the Internet Conference on joining up network investment programmes. The good news is that at the technical level the "solutions" have been found and demonstrated around the world – even if they are being resisted for narrow commercial and regulatory reasons in the UK. The residual need is to remove the fiscal and regulatory barriers that prevent players from pooling the resources available so that local authorities can ensure that their communities have access to upgradable networks that operate to the latest international technical and operating standards – whether or not these fit the model that lies behind the BDUK framework.
Whether these networks are then "owned" by Arqiva, BT, BSkyB, Virgin, Vodafone, Borsetshire Council or Ambridge Community Broadband is less important – provided they are built, equipped, operated and maintained to whatever upgradeable subset of global standards the available funding will support.