Men fight over Bletchley Park: where women won the war.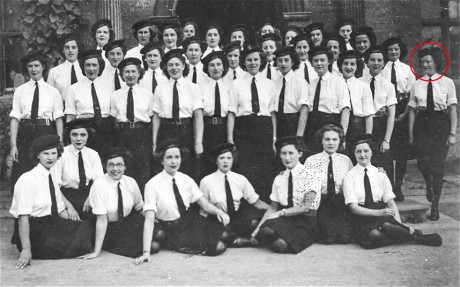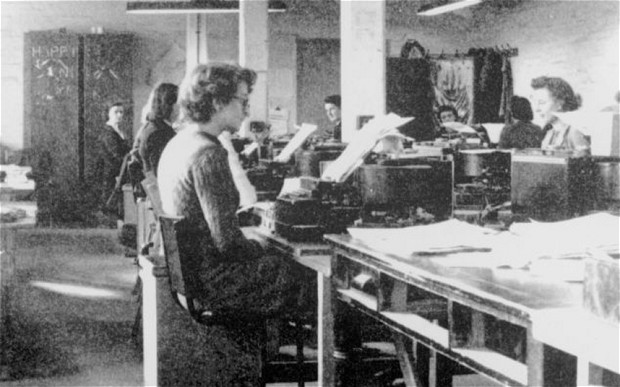 I have been dismayed, but not surprised by the unseemly spat between the Bletchley Park Trust and The National Museum of Computing. Common sense tends to fly out of the window once men, money, the Lottery Fund and the Charity Commission get involved. Bletchley should be about using the symbiotic relationship between computing, communications, cryptography and surveillance to inform and inspire future generations, whether they have been drawn in via the theme park or an educational visit to the museum.

Download this free guide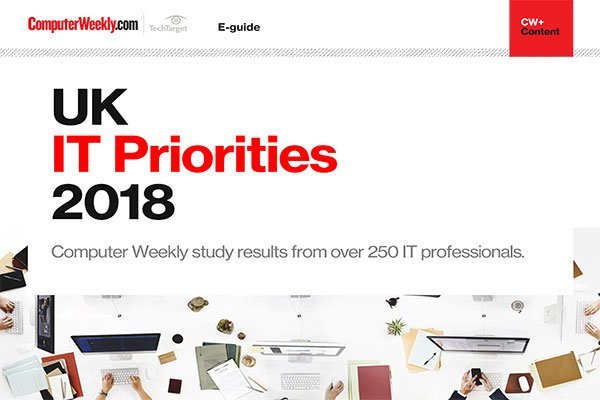 UK IT Priorities 2018 survey results
Download this e-guide to discover the results of our 2018 UK IT Priorities survey, where IT leaders shared with us what they are going to be investing in over the coming 12 months.
By submitting your personal information, you agree that TechTarget and its partners may contact you regarding relevant content, products and special offers.
You also agree that your personal information may be transferred and processed in the United States, and that you have read and agree to the Terms of Use and the Privacy Policy.
We should also remind the world that Bletchley was an almost all female operation: around 9,000 women, who did most of the deciphering and translation once a couple of hundred cryptographers (not all men) had broken the codes, plus 3,000 men, guarding the site and building and maintaining the equipment (although much of the latter was also done by women).
The photos above are from a couple of excellent articles in the Daily Telegraph. One very recent contains an illegal (probably still in breach of the Official Secrets Act) photograph of "C" Watch for the Colossi (around a dozen operational at the time) in 1945. The other picture, timed for the TV series, was said to be of "Typists" and appears to be of part of the Testery where the ATS girls deciphered German teleprinter traffic and checked for sense, guided by equally young, or even younger, cryptographers (Roy Jenkins was only 25 at the end of the War and Donald Michie was only 22).

Meanwhile I am indebted to Brian Randell for kindly allowing me to reproduce the guide to the current dispute which was sent out as an FIPR alert last week-end. At the end I give my own facile opinion as to the obvious resolution. But how to get there, given the personalities involved and current UK Charity Law (for which the last Government and its appointees bear a terrible responsibility), is less than obvious.
First the text of the FIPR alert summarising the state of play:

"I've had several requests for detailed page links related to the very unfortunate dispute at Bletchley Park, a subject which has given rise to a large amount of traffic on the Web and in social media since the BBC News broadcasts of 24 Jan. Here, for those wishing to gain a better understanding of this dispute, is my attempt to identify and provide links to the most significant web pages that have been produced as a result of the BBC News broadcasts, as of 1 Feb 2014. (In many cases the pages I've identified have already had an extensive set comments added to them.)
I have no plans to take on a role of unofficial chronicler of this dispute, which I fear is going to run and run, unless the senior staff at the Bletchley Park Trust can be persuaded to reverse some of their recent policy decisions promptly, but would nevertheless appreciate being informed of any other/further really significant web pages related to the dispute.
Meanwhile I note a very significant spike in the rate of contributions to The National Museum of Computing, so have included a link to their donations page.
Cheers
Brian Randell
——
THE BBC NEWS ITEMS OF 24 JAN 2014
BBC TV News – a 2.4 min video clip

BBC Radio 4 – a 5 min audio clip
OFFICIAL STATEMENTS FROM THE BLETCHLEY PARK TRUST
Crossed Wires at Bletchley Park

OFFICIAL STATEMENTS FROM THE NATIONAL MUSEUM OF COMPUTING
Deciphering dissent at Bletchley Park

The bigger picture: fragmenting a heritage site
THE BEST (IN MY OPINION) INDEPENDENT ACCOUNTS OF THE DISPUTE
Disharmony at Bletchley Park

UK National Computer Museum Off-Limits At Bletchley Park

ACCOUNTS BY (ANONYMOUS) VOLUNTEERS
The history behind the Bletchley Park dispute:

Bletchley Park plan to "cull old and infirm"

THE NATIONAL MUSEUM OF COMPUTING
Donations Page "

[P.S. The Virgo solution
Objective – to more than double paying visitors and untied (i.e not linked to specific projects) donations to both: operating in a symbiotic relationship which exploits rather than fudges the differences.
1) Joint ticketing with the standard price covering both, albeit with options: to book only for Trust (plus Colossus/Tunny) or to book only for the Museum (plus Colossus/Tunny). Note that I view Colossus and Tunny as common to both and the aim is to get day visitors to book for both even if school parties (more severe cost and time pressures) do only one or the other, depending on age and educational objectives.

2) Make a feature of the gate and perhaps add a few more. Station X was a secure facility with guards, barriers and pass inspections between many of the buildings. The fence should be World War 2 barbed wire (as should the gate). The gate should be manned by uniformed sentries who inspect passes (alias tickets) and pose for photographs.
3) Trust to waive rental to Museum and/or provide management and marketing support with the aim of attracting museum visitors (including school parties) to
also
visit the Trust and to generate additional revenues from
joint shop and catering facilities
.
I should perhaps add that I have been over HMS Ocelot (in Chatham Dockyard) nearly as many times as I have been to Bletchley. Each time was different. Once our guide was one of the Chatham Dockyard staff who built her, went on her sea trials and later maintained her. He explained how and why she was different to rest of her class. Once our guide had served on one of her sister ships. He described sitting on the bottom of a Russian harbour. They had different reasons for being grateful they had never to use the escape hatch for real. I hope their various accounts have been taped so that, when they are no longer available, more professional guides can give future generations a similar experience.
I very much hope that Bletchley is also planning this. Anything less would be a betrayal of the past. I can, however, also appreciate the pressures to sanitise history – particularly with regard to the very special relationship between the operations based at Bletchley Park and those now based at "Fort Meade" It may be helpful to refer to one of the blog entries I did on this before the Snowden affair.
P.S. Added 12th February I have just been given links to the photos at the 70th Anniversy of the first run of Colossus breaking the Lorenz code and the video of the reconstruction. I have not checked to see if any of those in the photos taken last week were in those at the head of this article.