Why 'Women in IT' need to understand the business world and widen their expertise
In this guest blog Sripriya Kalyanasundaram, vice president at Cognizant suggests a new focus on 'women in business' is required.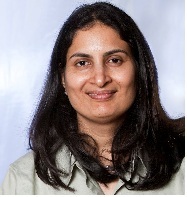 There is a lot of on-going discussion around the world about the current lack of women in IT. This inevitably leads to further debate around the lower number of IT qualifications amongst females and how the educational system needs to encourage girls to take subjects including science, technology, engineering and maths at school and higher education. However, to do well in the IT industry, women do not necessarily have to be IT experts. They do, however, need a good understanding of business.
A recent report from Cranfield School of Management suggests there is still some way to go to encourage women to climb the career ladder by focusing on business expertise and for employers to give them the opportunity to do so. The report highlighted how the number of women on boards has slipped in the UK. Over the past six months for example, the number of FTSE 100 board appointments going to women dropped from 44% to 26%, while in the FTSE 250, the figure has fallen from 36% to 29%. Cranfield believes companies are getting "complacent" over the diversity drive. This is despite of the European Commission's proposed legislation aiming to attain a 40% objective by 2020 of women in non-executive board-member positions in publicly listed companies. However, given that the number of male-only boards in the UK has fallen to six as of March 2013, the business school thinks that all is not lost.
In order to meet these targets, it is vital that all industries do everything they can to encourage more females into senior roles and widen their business skills. With regards to IT and technology, we all know that it is a key business driver, but this wider picture can sometimes be lost. Those working within this industry must understand business and customer needs in order to develop and successfully integrate the technology. So, their crucial role in business should never be doubted or forgotten. In my opinion, we should therefore move away from the issue of 'women in IT', which can actually deter candidates further emphasising the stigma attached to this sector. We should instead promote 'women in business' more generally in order to increase overall numbers and reflect their worth.
There are a number of ways for businesses to attract more women. From targeting prospects through the most appropriate channels, right down to using more business-focused and appealing language in job descriptions in place of overly technical IT terminology. It is also important to support existing employees by giving them the opportunity to progress right through the organisation to the board.
Central to this is spotting talent early, developing it by offering adequate training and giving employees more responsibilities to develop their skills and knowledge. It is also important to build a sense of community, so women feel empowered rather than alienated. If they can share advice and best practice, network with peers and mentor those in more junior positions this will encourage female employees to flourish. In addition, entrepreneurship should be a key focus. Providing a culture that encourages employees to think of and suggest innovative ideas – from business models to identifying new target markets, even captive new business ventures – will not only help them feel valued by contributing to business growth, but also help employers identify entrepreneurial talent which can be like gold dust in the boardroom.
That said, it is not just about what the employer can offer. Women need to assess what they want and where they are in their career. If they want to progress, they need to think of ways to help themselves get to where they want to be. From my experience working in a predominantly male environment, here are my top tips for climbing the ladder:
Be brave – it can be difficult to make your mark, but individuals that can challenge the norm and speak out are more likely to get noticed. Try and think about ways you can improve your department's productivity or even the business as a whole – a more efficient business will impact the bottom line
Be innovative – businesses are always trying to think of the next 'big idea'. Try and stay ahead of the curve by monitoring competitors and really taking time to understand the market you work in to spot any opportunities. Once you are on to something good, your employer should reward and recognise this – it is a sure-fire way to move up the ranks
Be different – asses your key skills and think about how you can use them to your advantage. If you can demonstrate the ability to think differently and bring about change for the better, you are more likely to get noticed and work your way up the business.