What women (should) want - A career in IT
This is a guest blog by Claire Vyvyan, executive director and general manager, large institutions, at Dell UK. Claire is a finalist in the 2014 FDM everywoman in Technology awards in the 'Inspiration of the Year' category, sponsored by VMware.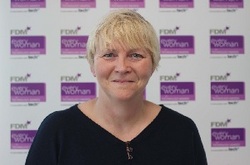 My technology career has allowed me to travel to many interesting places, but the best part about my job today is that I actually get to help save lives and impact the world around us with the help of the Dell team.
Dell's work with IT solutions to hospitals, in driving medical research, in catching bad guys with our Digital Forensics solutions, in protecting citizens, Government and companies from threats in cyber space….all make my role endlessly rewarding, with every day bringing new challenges and opportunities to make a difference.
However, as a woman working in the tech industry for many years, it's been hard not to notice that it isn't exactly a true reflection of the diverse world we live in.
That's why it's crucial that women, parents, teachers and the broader tech industry (both male and female!) are encouraging girls to consider careers in technology in whatever way we can.
With a huge range of diverse roles, it's an extremely exciting industry to be a part of, yet only 17% of women work in technology. This is an astonishing figure given IT's ever growing presence in everyday lives – who doesn't have a mobile or tablet packed with apps to help them save time or be entertained? And with the majority of IT purchasing decisions in the household being led by women, I truly believe that by having more women involved, Dell can create technology that will only better serve the world in the future.
We need to give girls a launch pad to realise their capabilities. My father did that for me by encouraging me (or forcing as I saw it back then!) to read maths at University and while I didn't know it then, it was one of the best decisions I ever made. It opened the doors to technology for me, as it was largely maths driven in those days, and when I learned to code on IBM punch cards I was hooked!
Having been given the taste, I have been fortunate to work at some of the largest technology companies in the world, including Microsoft, Compaq and now Dell. You never know where the technology industry is going to take you next; innovation is happening at a rapid pace and there's no reason why young girls can't become the next Mark Zuckerberg.
I'd recommend Dell to any woman in the IT industry. It is a fantastic place to work and it continues to find new ways to support its team members, be it through flexible working hours to provide more time for families or development plans for leadership roles. I'm one of three female General Managers running Dell in the UK and I'm responsible for an approximately 4000+ strong workforce – which is not that common in large IT companies such as ours.
I was lucky that I found a route into technology at an early age, but it's not necessarily an area that girls consider because of the stereotypes associated with it. It's important that as an industry, we start talking to young girls about their future early on and actively showing them the benefits of working in IT and other STEM areas. This will help them see the opportunities they have to make a real impact on the world through technology before they start making decisions about A-Levels, university and ultimately their careers.