The time is now for female leaders in technology
This is a guest blog by Anwen Robinson, managing director, UNIT4 Business Software Ltd
Now, more than any time in history, culturally, economically, politically and socially there is fantastic opportunity for women to be leaders in technology and the workplace in general. More than half the UNIT4 board are female and I myself was promoted through the ranks to become managing director for the company's UK & Ireland operations. Whilst challenging, no-one said it was going to be easy, the whole experience has been rewarding, fulfilling and hugely enjoyable.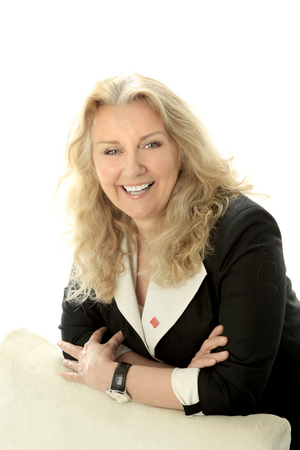 Being a former graduate mechanical engineer, it has never been in my nature to worry about being a female in a male dominated sector. My focus has always been to do the best I can and I believe this has served me well. If I had worried about gender inequality I certainly would not have got to where I am today.
I am not dismissing the issues – there are only four female CEOs in the UK's top 100 companies – more I am saying that a positive mind-set can help. I don't think (as has been suggested by some) the answer lies with prescriptive measures like quotas for women on the board; forced measures foster resentment at all levels. I think women have so much to offer that market forces will force a 'correction' on the amount of female leaders in technology.
Research from organisations such as McKinsey & Company, the Credit Suisse Research Institute, Catalyst and The Conference Board of Canada cite 'soft' benefits of more females in the boardroom that include the improved ability to attract and retain top talent, enhanced client insight, strong performance on non-financial indicators and improved board effectiveness.
Catalyst, an organisation that researches gender in the workplace, when tracking the performance of Fortune 500 companies between 2004 and 2008, found that companies with the most female directors outperformed those with the fewest. The numbers were crunched to demonstrate a 'hard' tangible benefit – a 26 per cent higher return on invested capital and a 16 percent higher return on sales.
This research absolutely backs up my own experience of business. Women are not better than men or vice versa, I think that brought together in empowered and balanced teams they create strengths that are greater than the sum of their parts.
People are the most important asset of any business; the market must and will make better use of fifty percent of the available talent pool. For companies that are seeking competitive advantage in the commercial sectors, or greater efficiencies in the public sectors, technology plays a pivotal role. It stands to reason that diversity of talent in that area will by definition promote diversity in innovation to challenge the status quo with new perspectives and progressive management practices – an absolute must for tech, whether you work for a vendor, or as part of an IT team, or as a business owner.
It will therefore be the search for advancement that will pull, rather than push organisations towards appointing more female leaders. So for those working in technology and looking to advance their careers, or start a business, know that you have skills that are needed and just go for it.