The diverse roles for women in IT: Video interview with Shelley Fishel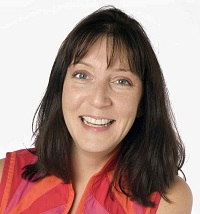 This is a guest blog from Katrina Collier, Speaker, Trainer & Writer on Social Media in Recruitment at Winning Impression; passionate about direct sourcing, attracting more women into IT, and combatting the techie shortage.
Inspired by our top 25 Most Influential Women in UK IT Katrina Collier, speaker, trainer & writer on social media in recruitment, has set out to interview women who work in and around IT.
Her aim is to showcase the diverse roles and opportunities that are available within the industry with the hope of raising its profile and blasting away myths. And what better way to do that than with a series of videos!
Today's interview is with Shelley Fishel, founder and senior IT trainer of The IT Training Surgery. Shelley has more than a dozen years experience helping people to get more from their computers and opens up about the versatility and flexibility of being in IT.
If you'd like to be interviewed or have any suggestions of who Katrina Collier should interview, please drop her a line at [email protected]