The danger of trying to have it all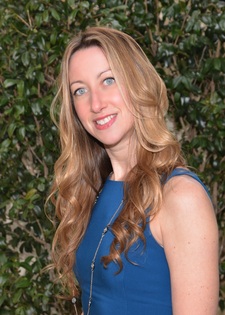 In this contributed blog post, Stephanie Trunzo, CDO and COO at PointSource, gives advice to those in and outside of the IT industry trying to achieve work-life balance.
Born from good intentions as the
title of a 1982 book
for women looking to balance a career and family, the phrase "having it all" has made its way permanently into our collective consciousness. It has also become the source of anxiety, guilt, anger and straight-up confusion for many women. The belief that happiness can only be achieved by excelling in every area of life, from work and family to fun and fitness, is overwhelming.
As a wife, mother and professional,
I've learned first-hand that you can't consistently do everything well and still have time to breathe. Instead of chasing this impossible ideal, it's time to ask the hard questions and discover what matters to us as individuals. Being successful requires hard work, sacrifice and creating your own personal definition of happiness.
Define "having it all" for yourself: Our values and priorities change as we reach different stages in life. While at one point you may have had the freedom to work long hours or the flexibility to make it to every football practice, your lifestyle changes when you get married, start a family or move up the corporate ladder. You need to continuously redefine what having it all means to you. Maybe it means that you want to maximize time with your children while also continuing to advance in your career. Priorities will have to change as your situation changes, and that's okay. Regardless of what has to go, define what it is that you want and set boundaries accordingly to make sure that you don't lose who you are as an individual.
Make tough decisions, and remain vigilant: After you've defined success, prioritise and make positive sacrifices. Our ambitious tendency is to try to juggle everything, but the reality of this approach is that you're going to do some of it poorly. Instead, choose what is most important in your life and invest in it. Maybe this means you have to reduce the amount of travelling you do, the number of weekly obligations on your calendar, or the miles you log on your morning run. Overcommitting and failing to make space means you won't be able to give the tasks and people at hand your full attention. Regardless of your definition of success, your priorities and sacrifices must align.
We all feel the pressure to succeed in our personal lives and at work from time to time. A few bad days, or even weeks, might be a sign you need to take a pause. If you're truly feeling off balance, adjust your priorities based on your definition of success and you'll begin to feel more aligned. What matters most is not an unrealistic ideal, but instead meeting the goals we've set for ourselves.