Tech businesses must take initiative to get more girls excited about IT
This is a guest blog by Monique Morrow, CTO Cisco Services and supporter of Cisco Networking Academy
Having worked in the IT industry for over 20 years, and been the only female in the room on many occasions, I can say with some certainty that we haven't yet resolved the challenge of attracting an equal balance of men and women into the industry. So how can we, as members of the technology industry, help address this?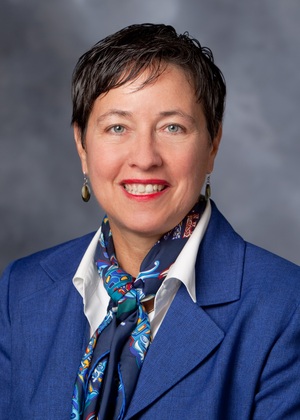 Image-conscious
When I speak to young women about their future careers, I'm convinced that there is still a cultural perception of IT as "uncool". The more of us sharing our enthusiasm and letting young people know that IT is actually fun, the better for the industry, particularly if we want to see more girls enter the profession.

Attending local schools to give presentations, volunteering at youth centres to help with computer courses or blogging about the technology you love and encouraging your own kids to go down the IT route can all help towards an image overhaul.
The value of role models is enormously important. I became interested in technology because of my curiosity and encouragement from wonderful individuals who helped pave the way for me. I wouldn't have got there without the help and support of mentors, both male and female, and neither will the next generation.
Teach first
By getting directly involved at a grassroots level we can also help address a key concern for governments, which is the lack of teachers qualified in ICT. A recent survey by social enterprise company MyKindaCrowd found 54 per cent of UK teachers felt their students knew more about ICT than they did. It's no great surprise that most teachers aren't experts in computing and it seems natural that they should turn to the industry itself for guidance and additional training. By supporting them, an even broader range of IT skills can be introduced at a younger age.
You can get involved with industry initiatives such as Cisco Networking Academy, a non-commercial ICT training programme which has trained more than four million people to date through over 9,000 academies worldwide, running entry-level courses via schools, universities, technical colleges, community bodies and even prisons.
The future's bright
At the same time, we must not forget that often job security is not at the top of a young person's agenda when looking for a career. Many set out with a desire to change the world or explore their true passion. It is our duty to inspire them, not only about the current jobs available but also the exciting future possibilities of IT and the prospect of a hyper-connected world or, as Cisco calls it, The Internet of Everything. By 2020 there will be approximately 50 billion things connected to the Internet and I believe that many more girls would pursue careers in ICT if we could help them see just how relevant it will be to all areas of their lives.
My message to the industry is this: let's make sure that we're all behind this goal of encouraging diversity by inspiring the next generation, through training, advice and input to the curriculum, so young women and men are well-placed to take on the incredible IT career opportunities available. And to any young women out there, I would say that if you enjoy using technology, imagine the fun you could have creating it! This is your time; you can shape the world. Do you accept the challenge to do so?
Monique is supporting Cisco Networking Academy, a non-commercial ICT training programme that equips people with the skills to succeed in today and tomorrow's increasingly connected world. @cisconetacad