Q&A with Annette Murphy from Geo Networks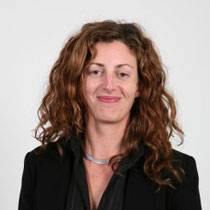 Annette Murphy is sales and business development director at Geo Networks
How did you get to where you are now?
I have worked in the communications sector for the last 16 years. I was at BT for half of this time [as sales and business development director for UK wholesale markets] and I've spent the last eight years at Geo Networks where I'm currently sales and business director.
In terms of my career path, I have stayed in this sector because it is constantly evolving – this has held my interest since day one.
Why did you decide to opt for a career in IT?
I always liked the idea of IT being like the 'fifth utility', providing services that have become essential for everyday life. Also, IT and telecommunications industries change all the time and this makes working life fresh and challenging.
I think there are advantages in being a woman in IT as it breaks the male stereotype. Also, women look at problem solving in a different way to men, which helps bring some fresh thinking to the workplace.
IT has become more mainstream and more appealing to all in recent years – not just to women. The rise in consumer technology has fuelled an interest from all demographics and this will help shatter the myth that IT is a male-dominated club.
Dido Harding, chief executive at TalkTalk, is a great example of a woman succeeding in her chosen profession.
What is biggest challenge for professionals working in the IT industry?
It's definitely keeping up with the latest IT trends. This involves not only mastering new technology but seeing how this is influencing the market, and how new solutions are being implemented in the IT and telecommunications space.
What was the first computer you owned?
That's a good question! I'm not sure what the first computer was that I owned, but I remember using my real computer for business applications in the early 1990s. This was an Apple Mac with little networking capabilities as I recall.
What gadget could you not live without?
I would have to say my BlackBerry. I find it very useful in the business environment. I've not experienced using an iPad or iPhone, but I'd like to see what they can do.
What is the best technological innovation?
I'm very excited about the public cloud. This is based on the cloud computing approach but it offers applications and storage to the public over the internet via a service provider. I'm hoping the public cloud will allow technology to be used either free-of-charge, or at a competitive rate, to encourage new users to access technology.
What does your Facebook status say right now?
I must confess, I'm not a Facebook user. However, I do use LinkedIn regularly as I find this site very useful for business news and networking opportunities.