Meet the Stemettes: inside the event
In November 2015 volunteer organisation Stemettes ran a campaign across multiple locations to encourage young women to pursue careers in science, technology, engineering and maths (Stem).
During the event, panels were run simultaneously in London and Dublin to showcase speakers from different Stem fields and celebrate Ada Lovelace Day.
Here are two contributed blog posts from both sides of the event – an attendee and a panel member – designed to explain how the event went, and describe what parts of the day they found most beneficial.
An insider's view: "Meet the Stemettes" London – Alimat Bankole, co-founder of Nucleon Bytes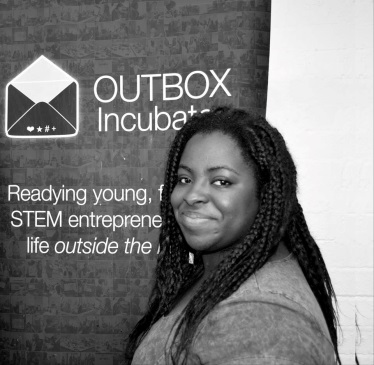 "I'm a certified ethical hacker." panelist Joe Wong told us on Saturday. This was one of the many amazing things said during the "Meet the Stemettes" London panel event which was sponsored and hosted by Bank of America Merrill Lynch.
The diverse panel featured eight inspiring individuals who had excelled in Stem careers, including Keerthi Rachamallu, an alumnus of Stemettes' Outbox Incubator.
The panelists were the highlight of the event for me – they came from all walks of life within Stem – it wasn't predominantly chemistry, mathematics or engineering, but rather an interesting mixture. This allowed for a general overview of Stem to be represented when questions were asked.
The panelists that particularly interested me were Tito Famakinwa, a data researcher from Bloomberg LLP, and Joe Wong, a VP (specialist cyber forensics) at Bank of America Merrill Lynch.
They spent time discussing the theme of mindset, especially towards maths. Maths is one of those subjects that students typically avoid due to its reputation of being difficult. They both said that, while they acknowledge the difficulty, with the correct mindset you can overcome it, thrive in it and even enjoy it. The possibilities of future careers are endless for those who choose to study maths.
I learnt many things at the event that I can directly apply to my own business. In particular, I will ensure I adopt a positive mindset when facing challenges. Valuing this outlook is something that the entire panel had in common – and it's safe to say that they were all successful in their chosen fields.
Events like these are important because they are about giving girls role models who they can relate to. Seeing someone that's like you, someone that you can identify with succeeding in a predominantly male sector, will help spark a fire in a budding Stemette.
It'll show them that it's possible – that it's not just for boys, you can be a female in Stem too. I'd encourage girls to go to events like these. Not only do you leave with great advice and a new network, but you can also win prizes and leave with a stomach full of treats – Stemettes style.
"Meet the Stemettes" Dublin: A panelist's perspective – Elle Loughran, secondary school student and Youth Panel of the British Science Association member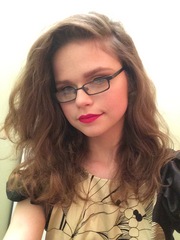 Stemettes held its first Dublin event at Bank of America Merrill Lynch's offices on Saturday 7th November 2015. 'Meet the Stemettes' brought an audience of mostly young girls to hear from, and network with, a panel of seven women and one man in Stem.
I was invited onto the panel having participated in Outbox Incubator, an intensive entrepreneurship education programme for Stem-involved girls run by the Stemettes for six weeks in London.
My two weeks there during August were a whirlwind of learning, new friendships and opportunities, so of course I wasn't going to turn the Meet the Stemettes event down.
That "have a go" or "don't ask, don't get" mindset is what compelled me to fill out the long Outbox Incubator application online back in spring of this year, despite thinking I'd never actually get to go, and that's definitely worked out well.
At the event, we heard from each panellist in turn. I went second, talking about my journey into Stem then fielding questions about graphene, Christmas, Outbox Incubator and my favourite parts of this year of opportunities (so far). It was my first time speaking on a panel, so it was great getting to experience that alongside some really cool people and in a relatively relaxed atmosphere.
My favourite part of the event was getting to connect and reconnect with interesting people. I was reunited with many of my Outbox friends there, got to chat with Dr Shannon Chance, a DIT architect who came to the Outbox House in August to speak to us about design, and I sat on the panel with lots of cool people I'd heard of or seen online but never gotten to meet.
Professor Christine Loscher and Laura Tobin were among these, and we were given the chance to network with audience members, some of which were around my age and shared my interests.
The main benefit of my whole Outbox/Stemettes experience thus far has really been the network of amazing people I've encountered.
I loved hearing from all the panellists – there were lots of things I empathised with, and even more I aspire to.
As one of the panellists said, always look to and learn from those further ahead on your career path. Being a secondary school student, I have plenty of that to do, and I wouldn't have it any other way!
For example, Laura Tobin shared how she'd decided she wanted to discover an element and name it after herself, an idea most of us hadn't thought of but loved.
Prof Loscher described ways of finding what you really want to do and how it feels to find your 'tribe', people she found in the lab.
Dr Chance talked about scoping out universities on the down-low, which definitely rang a bell. Hey – they're interesting places.
I also loved hearing about Andreea Popa's love for astrophysics, her travels and how she ended up as a software developer at Microsoft.
Everyone mingled really well during the networking session, and when I asked an audience member what she thought of the event, she could barely pause her 'I met an architect!' enthusiasm long enough to say 'I loved it.'
I think that's where the value in events like this lies – in showing people through example that their dreams are attainable, and connecting them with people who can help them along the way.