Let's get girls (and boys) coding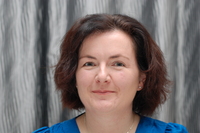 This is a guest blog by Anne Marie Neatham, head of Ocado Technology Poland
Coding club initiatives such as Codecademy, Decoded and Coding Dojos have been springing up, encouraging youngsters to think of themselves as technologists. This links with the recent announcement that from September 2014, coding will be taught in UK schools to children as young as five. Teaching coding as early as possible will make it part of everyday life and give kids the confidence to pursue careers in technology. That's why Ocado is a partner in Computing At School, a working group which promotes the teaching of computer science at school, Ocado is taking an active role in coding's introduction to the curriculum.
It still amazes me that although we live in a technologically developed world, so few people consider it as a career. Technology impacts everything we do, and jobs are varied and flexible. Based on the low number of girls pursuing a career in tech, we have so far failed to get the message across that careers in tech are exciting. You do not have to be a geek to be a technologist.
Giving young people skills that employers are crying out for, such as coding, is vital for any economy and there's a huge demand for technologists. Ocado recently launched a drive to recruit 150 technology specialists – 100 in the UK and 50 in Poland, a significant increase to our 350 strong technology department.
Ocado is a great example of how a traditional industry is being transformed by technology. As the world's largest online-only grocery retailer, shipping 150,000 orders a week, technology is at the core of everything we do. Our teams in Krakow and Hatfield develop a huge variety of software, from the public facing websites to automation, robotics, algorithms and optimisations making Ocado a world leader. The opportunities for people with technology skills are exciting and interesting. In many ways the highly automated warehouses we have created, are clever extensions of the toys we all made as kids. I am very proud to be a part of the way Ocado is redefining an industry. Happily we are not alone in making these step-changes and there is a lot to be excited about.
I got into technology without ever realising that there was an imaginary 'geek' barrier. Growing up in Ireland in a big family, my enthusiasm for maths and science, the core technology skills, was encouraged. As a result, I did not think of these subjects as 'boys' subjects'. They were just something I enjoyed.
Crucially, I also had a great role model in my grandmother. I have been told that she was the first non-religious female head teacher at an Irish primary school, a wonderful achievement at the time. I don't think that it occurred to her not to do it. This mentality rubbed off on me and meant that I never considered that I shouldn't get into technology.
The same mentality could be seen in Steve Jobs, who I once met. In the early 80s I went on a school trip to Apple's factory near my school in Cork. A very formally dressed Steve Jobs, who at the time was a not that well known (at least in Cork) spoke to us about easily portable PCs and PC like phones.
The grown ups in the room behaved like he was speaking about the 23rd century, but for the rest of us, it was an exciting possibility that we wanted to work on right away. Getting children under the hood of technology early enough will excite and motivate them to push the boundaries of what is achievable. Coding skills are one of the basic building blocks in enabling this to happen, and with recent policy announcements offering a big step forward, they will continue to gain in value and importance.