Interview with IEEE CEO: Women favour technical careers with societal impact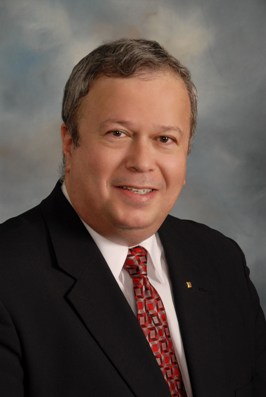 I recently met up with the Institute of Electrical and Electronics Engineers (IEEE)'s president and CEO, Moshe Kam, to ask him what the organisation is doing to encourage more women into the technical computing fields of engineering.
Kam said some interesting things about the link between societal impact and the careers women opt for.
What is IEEE?
This year, IEEE are focusing on the technical fields in the engineering profession, especially in traditional computer and electrical engineering as well as computer sciences with life sciences.
Part of the focus will be encouraging more women into technical roles.
"We haven't achieved equality, we still have the glass ceiling, we still know women cannot rise to the dominant and senior positions."
Kam believes "huge strides" have been made in getting more women into engineering schools. But more work needs to be done.
Why is there a lack of women in the engineering industry?
"50 years ago in the medical, law and engineering industries, women were scarce. If you look at today, there has been a dramatic change in the way women are represented in these professions.
Kam says only 10-12% of IEEE are currently women. The numbers of women studying at medical and law schools increased despite the lack of campaigns to improve numbers.
"It happened in spite of the general trend. And yet, it did not happen in engineering."
"We actually see more women in computing fields of engineering than in other areas.
"In terms of the workplace, working with computers is more flexible, it can be done remotely, which provides women with the ability to balance family and work life.
However, the opportunities in other industries are brighter and more accommodating for women with families, says Kam.
"In the areas of law and medicine, they have undergone significant structural and style changes in the way they educate."
How does education need to change?
"In engineering, although we have reformed how we educate, the ethos of the way it's taught continues to be the way it was 100 years ago."
"It doesn't work for many males also but it's certainly not inviting [for women] because it doesn't provide the connection between what you do and the social impact of that.
"Women are most present in medical engineering out of all sectors of industry. The difference between that and mechanical engineering is the fact that the societal impact is obvious. You know you will do good.
Kam says making a connection between doing good and technical engineering roles has increased the retention rate of women in the industry.
"There is a lot of evidence that people who were born after 1985 in Western Europe and US are much more interested in the humanitarian impact of their lives.
"There are calls for IEEE to do work under title humanitarian, which we have never heard."
Kam believes this is the biggest challenge for encouraging more young women into engineering or computer science careers.
"It has nothing to do with talent. It's the social stigma of being a male-dominated field. The structure and atmosphere in the classroom is still male-dominated. There's still a sink or swim mentality."