Interview with Christine Brown-Quinn: The truths about a career/family life balance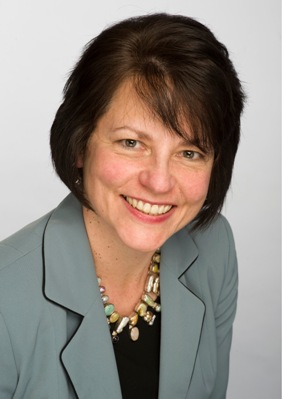 At a Women in Technology training session I attended the other week, I met Christine Brown-Quinn.
She founded The Female Capitalist last year to help women professionals to achieve a career-family life balance.
But is there really such a thing? Christine thinks so.
"All over the world, women are struggling with this issue and it's not going to change.
"Women represent 50% of graduates from universities. My message is: You don't have to be superwoman to have a career and a family."
Christine's principles:
"My generation thought you had to do it all – but that's not any fun!"
Build a team
"There is an issue of building a team – your partner, kids, childcare – like you do at work. Don't do everything yourself. Having it all doesn't mean doing it all."
Make time for yourself
"Make sure to take time for yourself. Investing in yourself is investing in your family so you'll have the strength and energy to give back to the family unit."
Kids benefit from childcare
"Don't worry about your kids. Them spending time with other people makes them better people. Understand your kids are benefitting when they're not with you in developing social skills and independence."
Use your business skills
"Use your business skill to manage your family. It's the same thing as at work – motivating, developing and supporting without micro-manging.
"On the other hand, what you gain in your personal life, you can bring back to the business. My kids keep me honest."
Let go
"Want to give some light at the end of tunnel. You can have a rewarding and gratifying life but you need to let go.
"One of the biggest challenges in business is the perception that women are less dedicated to their careers as they have a family. We need to debunk the myth."
Advice on matnerity leave
"If you're planning on taking matnerity leave, you have to take ownership of it from a business perspective. Plan your exit and hand over.
"Decide how long you're going to take off. Technology changes quickly. What is your plan for staying in touch with what's happening in business?
"While on matnerity, build your network, meet up with colleagues for coffee and keep in touch with phone calls and emails.
"When a woman comes back from leave, it's often practically unannounced and there's little discussion about future plans and what's happened in the company."
Christine says she recently spoke to a senior female IT professional who set up meetings at her company every Friday for the final month of her matnerity leave to catch up on what was happening. Rather than returning to her same job, she was quickly promoted after some time away from her role gave her a business advantage.
"Particularly in the tech sector, there are opportunities to continue to be effective as you don't always have to be in the office."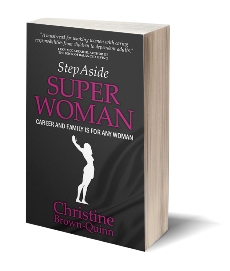 Step aside superwoman
Christine has over 20 years experience balancing family life with a career in business and has decided to share her experience and advice in new book, Step Aside Superwoman.
Christine's book tour kicks off in the US this month, calling at New York, Boston and San Francisco.