If you haven't already heard of (ISC)2's Women in Security....
This is a guest blog from Berta Papp, managing director of Tempest Security Intelligence.
(ISC)2's Women in Security event was held at Intellect's offices on the 13th of March and I thought I give you a quick heads up as to where we are going with this group just in case you haven't yet heard about us.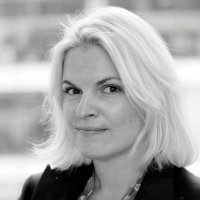 It is an often emphasised fact that women are scarcely represented within the IT industry let alone cyber security, where the numbers are even smaller – Only 17% of technology professionals in the UK are women. If you attend any cyber security related events, chances are, the speakers are going to be all men as well.
I'm a member in Women in Security and because I have never ventured to speak publicly about cyber security issues, I've been given a mentor who helps me getting prepared to my 'rookie track' presentation on B-sides in April. It's a lot of fun and a great learning process. Come and join us if you are interested.
Anyway, the event on the 13th of March featured two presenters, Marc Timmerman of Axiom Consulting Partners, who talked about women's leadership styles and how we are much better suited to manage high potentials and Generation Z in general, and Maggie Berry of WEConnect International talking about practical examples on how women can further their carrers through networking, engaging in the right intiatives and getting recruited to the right jobs.
To me, Marc's presentation was extremely helpful in understanding how the traditional leadership model is now coming to an end. High potentials don't respond well to micro management. And if you don't like your boss, chances are, you are going to leave. Retaining talent, however is key to organisations, especially in high-tech areas where finding people with the right skills is hard.
Marc talked us through the new competencies and personality traits that allow leaders to attract and retain key talent at organisations today. Authoritative leadership and masculine values are becoming outdated, unattractive and inefficient so companies are adopting their culture to engage key individuals who keep them ahead of their competition. According to Marc, women fare way better with these new management styles and prove more efficient in creating synergies between working groups giving employees a sense of belonging.
I can second this from my personal experience, just thinking of one of the most inspiring leaders whom I had the chance to work with, is also a woman. She has created a cutting edge, flexible team through hiring the right people, maintaining the technical excellence throughout the team and cultivating a sense of belonging in an intelligent way rather than pushing way too many pub rounds. I could feel that everyone in the team was working for her but also with her, we have been involved, consulted and given opportunities of a lifetime. She trusted people to try themselves in new areas and gave them the luxury of being able to make mistakes. It was an extremely enriching experience to work in such a team.
To be given an opportunity to lead teams however, women have to climb the corporate ladder that is still heavily dependent on masculine values. Actively building the right professional network, going for opportunities that we are almost ready for, getting ourselves a trusted mentor and a mentee are some of the top tips Marc and Maggie have talked about.
We probably all know that we need to do these things, but somehow, they are still not on the top of our to-do lists. So why not start today?
You can find out more about (ISC)2 Women in Security at http://www.isc2chapter-london.co.uk/.
If you are interested in becoming a member the group can be emailed at: [email protected].
They can be found Tweeting at: @ISC2LondonChapt and @WomeninSecurity or through their LinkedIn Group: ISC2 London Chapter group and Women in Security group.