Encouraging entrepreneurial spirit
This is a guest blog by Joanne Smith, CEO of The Consulting Consortium, and finalist in the NatWest everywoman awards in the 'Iris' category sponsored by IBM – for a female technology entrepreneur that provides real solutions in the world today and ultimately is instrumental in building a smarter planet.
Having built up my company, The Consulting Consortium, from small beginnings to the largest independently-owned compliance consultancy in the UK, I am passionate about entrepreneurial spirit.
I know how much hard work, self-belief and determination goes into starting up your own company, particularly as a woman in a male-dominated industry.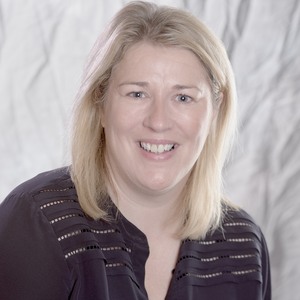 It's therefore a great honour to have been shortlisted for the Iris Award at the 2014 NatWest everywoman Awards. Over the course of its 12-year history, the awards programme has helped to recognise the achievements of so many driven and talented women who are making waves in the business world. I passionately believe that we need to encourage and recognise female entrepreneurs who are developing technology solutions that will have a real impact within their field. Women are sadly under-represented in the financial technology sector and I am keen for the balance to be redressed. I am proud that 50% of my senior management team are women and I would love to one day run a women-only fin tech business.
When I was given the award for Inspirational Woman of the Year in Compliance, the competition was truly fierce and I was deeply impressed by the calibre of women in the industry and the innovative work they are undertaking. I feel privileged to be working in such a dynamic and exciting sector.
I also strongly believe that we need to do more to encourage entrepreneurship from a young age. Young people, and particularly young women, need to be given the confidence to feel that they can set up their own businesses and make a success of them. We should be providing mentors and guidance to young people from school level as well as apprenticeship schemes to help youngsters to develop their skills. Hub centres, such as the digital cluster in Shoreditch, are another great way to encourage and support budding entrepreneurs. Given the current challenging economic conditions and the proliferation of new technologies, entrepreneurs need to adopt increasingly innovative working practices, and support networks need to be in place to help with this.
It takes a lot of hard work, tenacity and drive in order to be successful in business. As CEO of The Consulting Consortium I am passionate not just about my business but also about my staff and creating a dynamic, successful and exciting place for them to work. I am immensely proud of my company and also our newest development, RecordSure, which is a unique and powerful solution to the mis-selling problem that has been so prolific over the past years. The Consulting Consortium has seen sustained growth over the last three years despite challenging economic conditions and this is a result of the incredible hard work and commitment to excellence of our consultants and staff. Our successes to date are a testament to the dedication of everyone within the team.
I look forward to the results of the Iris Award with interest and hope that it will continue to encourage and inspire more female entrepreneurs.