This is a guest blog from Matthew Bell, global strategic partnerships manager at Autodesk
The gender gap within the engineering, design and IT industries has been highlighted once again. Recently, the Institution of Engineering and Technology (IET) released its annual Skills & Demand in Industry survey following interviews with 400 engineering and IT companies on their recruitment plans, skills and women in the workforce. The results are hugely disappointing, if a little unsurprising. The survey revealed that the proportion of female engineers across all industries stands at just six percent, a figure that has not increased since 2008. With these findings in mind, what more can be done to encourage more women into the field?
Where does the problem lie?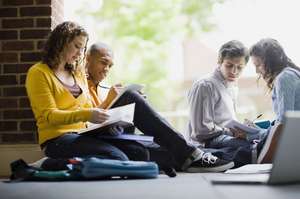 It would seem that we're still in a mind-set where roles in the STEM (science, technology, engineering and maths) industries are stereotypically considered a "boy's choice". It is evident that more needs to be done by the government and education institutions to show girls that such professions are a worthy choice. The reality is that it is a really exciting time for the industry, with disruptive technologies such as 3D printing changing the design, engineering and IT professions as we know them. These developments will hopefully change perceptions and, in turn, inspire the youth of today as well as creating a more diverse workforce for the future.
There is also still a fairly common attitude where all young people are programmed to pursue A-Levels, followed by a degree and finally, finding a job. But there should also be more visibility of the engineering apprenticeships available. Vocational education across the globe is raising its profile, especially through organisations such as WorldSkills which allow young people to compete on a global stage in areas such as engineering, construction and creative arts. The continued support for apprenticeships in the UK in recent years hints that the visibility of vocational opportunities will increase year on year. I myself began my career as an apprentice and it's a path that has certainly served me well.
How is the industry responding to this issue?
Despite the gender imbalance continuing to make headlines, it would appear that not much is being done within the industry to rectify this issue, with the survey suggesting that 43 percent of employers are not taking any specific action to improve workplace diversity. While it is disappointing to think that not enough is being done from the top down, more could also be done at the grass roots level.
Throughout my time at Autodesk, I have found that the right education is integral to creating excitement around the industry, and opening girls' eyes to possible careers in engineering. We work closely with a number of schools and education institutions, providing free software and curriculum materials across the UK. In East Barnet School, they introduced robotics into the curriculum as a way to engage students with tech and engineering. While initially it proved to be an uphill struggle to get the girls engaged with the lessons, the teaching of the subject eventually changed their perceptions of the industry.
Advice to the industry
The main advice I'd give is that the industry has to become far better at communicating to girls the benefits of working in engineering, or any STEM career. Equally, more needs to be done to get the younger generation enrolled into apprenticeships and other vocational careers. The significant skills gap that we're seeing in the UK means that there is a very good chance of this resulting in a challenging and well paid job in an exciting industry.
From my experience working with young people across the country, I have noticed just how a student's career path can change when eyes are opened to new possibilities, but more needs to be done to communicate these opportunities available to all young people, whether girls or boys.