Celebrating International Women's Day
This contributed blog post by Heather Brunner, CEO of WP Engine, discusses International Women's Day and why it's important to celebrate women in the technology industry.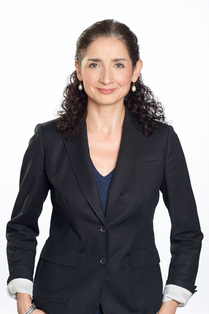 On International Women's Day, we celebrate the incredible work women do. This great work is not limited to just technology, but in every industry.
Building strong and diverse teams is a passion of mine (currently, the leadership team at WP Engine is an even 50-50 split, which is nearly unheard of in the tech industry). I believe diversity produces more effective, well-rounded teams, and it's something that should be celebrated not just today, but every day.
Throughout my 25-year career in the technology industry, I have learned a lot about business and leadership. The learning never stops. I experience new things and hear innovative ideas from my colleagues each day. Reflecting on my career, there are a few pieces of advice I have received that have stuck with me and that I still find particularly poignant:
Thrive on change
If you thrive on change, are adaptable, and enjoy problem solving, then the technology industry is definitely for you. It's fast-paced and exciting. It's also important to know that you don't need to be a developer to forge a rewarding career in it. Successful companies need passionate, creative thinkers in every discipline from developing to marketing to sales to customer experience.
Seek help
You cannot achieve every goal without help along the way. A great way to gain valuable insight and support from others in the industry is through mentorship. Colleagues, role models (such as Susan Wojcicki, CEO of YouTube, who is a role model of mine), and industry peers have been an invaluable learning source for me. Mentorship is priceless and you never know where building a strong network will lead you.
Find your superpower
As a leader, it's just as important to amplify your strengths as it is to work on your weaknesses. You should make people aware of and use your superpowers, create teams which complement each other, and work together to create incredible outcomes that you can be proud of.
In terms of being in a leadership position, the best piece of advice I can offer other CEOs is that your job is not to have all the answers, your job is to bring them out of your team. Listen twice as much as you talk and you will gain invaluable insight which will help your business and team succeed.
Working within the technology industry is truly exciting. International Women's Day is a great opportunity to celebrate success and encourage likeminded women to take on new challenges. What will you take on?