Career in finance for women? Don't count it out
This is a guest blog from Vicky Godliman, Group Finance Director, Trustmarque Solutions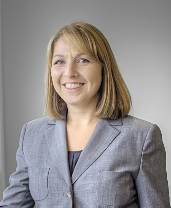 It's fair to say that the financial industry has been getting a bit of a bad reputation recently. Bankers have long been lampooned in the media, however, with a recent chain of events leading to high profile resignations for CEOs and chairmen of the UK's leading banks, I can understand why workers may not consider a career in finance such a viable option.
In my opinion, finance still offers a hugely viable and promising long-term career. Finance is not restricted to banking – that is but one segment of a huge industry – and it offers far more than what you might expect it to.
It is also important to highlight finance as a favourable option for women. Finance, along with technology, science and IT, has been a male-dominated career choice for too long. While this is slowly changing, with the likes of Christine Lagarde appointed MD of the International Monetary Fund (IMF) thanks to her strong economic background, more can still be done to help educate on why finance should be more frequently considered by school-leavers, graduates and those looking for a new career move, both male and female.
Firstly, research has shown that since the beginning of the financial crisis, CEOs of FTSE 100 companies increasingly have financial backgrounds, with the number of CEOs with a financial background appointed in the last four years increasing by 67%. I can testify to this, I have seen over the course of my career how those in financial positions often move up to take the CEO's role in succession planning. It makes perfect sense as the FD or CFO often knows more about a business than any other senior member of staff. We have to truly get under the skin of a company or organisation, constantly look to the future and make decisions that aren't always easy. In addition, I have noticed that my colleagues tend to come to me for general business advice, as well as finance-related queries.
Secondly, finance has a reputation for being mundane, but it can open many doors and opportunities – it's all about taking the chance when it is on offer. By continuing to evolve and invest in your career (with professional qualifications, taking an interest in the wider business as well as your industry) and working in a supportive environment where your company might give you study leave or pay for your exams, there is no reason why finance cannot be an exciting career path that can take you on many paths.
My background is in accounting but I set up my own business once I had qualified and learned a lot on the job. From there I also explored corporate finance, working for a renewable fuels company. I now head up the finance department here at Trustmarque Solutions and endeavour to give my own staff the varied experience – from entrepreneurial to corporate – that I benefitted from so they can fulfil their potential.
I've always trusted the fact that being yourself is the most reliable means of being heard. In an industry such as mine – finance in technology – where you expect to find a higher density of men in the workplace than women, being congruent and consistent has been the simplest and most effective means of fitting in and getting on. That and maintaining a good sense of humour of course. In my experience, men always respond favourably to a woman who can take a joke or, better still, give it back with (compound) interest.