Are we born entrepreneurs or conditioned into becoming them?
This is a guest blog from Nathalie Gaveau, chief executive of Facebook application, Shopcade
The title entrepreneur has become synonymous with words such as passion, anti-establishment and creativity – personal traits that can sometimes be misinterpreted as hot-headedness, ruthlessness and single-mindedness. So when I'm asked by my peers what life is really like as an entrepreneur – especially as a female in the heavily male-dominated technology industry – my feedback is honest: it takes passion, some ru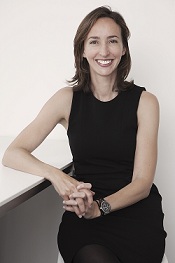 le-breaking and determination, but the ride is exhilarating. It's a little scary but it is also extremely fulfilling.
But when I'm asked a direct question about what makes a good entrepreneur, I'm not sure I'm qualified to answer as every individual is different. When I set up my first business I'm not sure I really gave entrepreneurialism much thought – I just had a burning desire to get started and to make a difference. So I did.
I co-founded my first company back in 2000 with Pierre Kosciusko-Morizet and Pierre Krings. Together the three of us saw a gap in France's ecommerce marketplace, so we created Priceminister, an online platform for buying DVDs, CDs and video games. We shared the same instinct for creating a start-up and together we put in long hours, really got to understand not only the technologies we were utilising and retailing with, but also the psyche and shopping behaviours of our consumers. The success of the brand took us by storm – it became France's number one e-commerce marketplace – and we later sold the business to Rakuten for €200m in June 2010.
I'm now a year into my latest venture, a social ecommerce start-up named Shopcade. It's a Facebook application that allows friends to shop, share and earn real cash commissions – and my experience as an entrepreneur in the technology sector has evolved again.
Just like with PriceMinister, I again noticed a gap in the marketplace which I felt would be worth entering – a Facebook application to bridge the gap between social media and shopping. This time round however, I am a more tried and tested business owner – I have previous experience, not just in understanding the anomalies around bringing a product to market, but I have also observed a critical time path in the evolution of the ecommerce space and consumer buying habits . These are all benefits for Shopcade.
So are we born entrepreneurs or do we work to become one? Are the characteristics of an entrepreneur built into us and does that then equate to being ruthless, for example? I can't talk for everyone but in my experience being an entrepreneur brings plenty of rough with the smooth. It is also as much about spotting and actioning opportunities as it is about drive and determination. I work long hours often to the detriment of family life, but I am the master of my own destiny.
So was I born an entrepreneur? Well I certainly always had itchy feet to create something of my own and to be a successful business woman, so yes I guess I was. Along the way though my role has definitely become more defined as I've learnt so much and I feel more empowered to take on the title.