Advice for women on how to become a business leader in technology
This is a guest blog by Marne Martin, CEO of ServicePower Plc.

Since September 2013 Marne Martin has led London Stock Exchange listed ServicePower as CEO.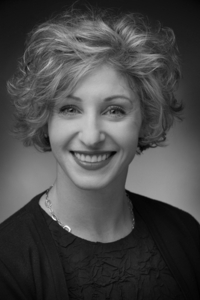 Following International Women's day recently I really wanted to pass on experiences from my career in technology that I think would be helpful to the aspirational women looking to carve out a business leadership position in technology.
Even today, technology has a reputation for being a male-dominated arena, and that is of course true, however I do sense that the tide is changing. From young to old we increasingly organise our lives using technology, this mainstream visibility is piquing the interest of more and more young women looking for challenging careers that make a difference – but how do you break through?
I grew up on cattle ranches in Montana and Wyoming. As you can imagine these were male dominated and from this experience I took lessons that are absolutely transferable to the modern technology organisation. The first thing is don't be afraid to show what you are capable of so grab each challenge presented to you as early as possible in your career. Secondly, those that always look for solutions differentiate themselves from the pack and become more enjoyable to work with. Interpersonally, don't try to be someone that you aren't. Some of the best advice I received early in my career is that manners are always appreciated, but that doesn't mean a woman can't be a tough negotiator and a capable leader.
Whenever I was presented with a hard project, I wanted to lead it and wanted to work with those that were the most capable. At 22, I was working in Venezuela where the company I worked for won the first GSM license in the Americas. At 24, we completed a privatisation of one of the last US state-owned vaccine plants, something that was controversial at the time but a valuable experience.
The group I worked for continued to make investments in start-ups, as well as more mature companies. My first major challenge was in my mid-20s leading the group's Central American telecoms firm Digicel Holdings supporting the license acquisition, fund-raising, and then at 27 having the responsibility to oversee and launch the operation with our local management team. Of course one is nervous, but per the old adage, never let them see you sweat and projecting confidence goes a long way. Having such an opportunity at a young age can be intimidating, but taking the plunge and doing it helped me to establish a record for success. It also helped me extend the network I had with the people who had given me the opportunity, they would subsequently trust me with further openings in the future.
To become a leader in technology and to move up the ladder, I would strongly recommend considering expat or overseas roles. In my thirties, I took my Americas experience and worked more internationally in the UK, Europe, the Middle East, SE Asia, and even China. These experiences really helped me broaden my horizons and provided valuable experiences that have given me a broader 'toolkit' of skills to call upon.
Additionally cross-functional skills are essential to have as you move up the ladder. Pragmatically speaking, it is frequently easier to gain those skills in a smaller or mid-sized company where talent is always scarce, or in an international subsidiary where you have less bureaucracy and silos. These opportunities allow you to quickly learn the roles and aims of the individual functions that make up a successful business. It is being exposed to multiple functions in a business and seeing how strategy is executed that later enables leaders to make the tough decisions necessary to drive a holistic and strategic approach to a business, while also understanding the challenges faced to execute.
Be sure to remember though when you get to the level of manager, director, VP or CEO to never give up or rest on past successes. You (like everyone in a leadership position) are going to have bumps in the road, but you will continue to be presented with opportunities to grab hold of and often the opportunities that matter the most are not the ones you plan for, but rather those that come out of the blue.
It also really helps to continually make sure you demonstrate that a) you are the right person for not only the job you have, but also the next one in line b) you have value to add to the wider organisation and c) you manage your team in a way that makes them perform better.
Finally, be the type of person that you yourself would hire. Gender-specific biases exist, but do I ever feel discriminated against because I was a woman? No. Despite some bad press the vast majority of technology companies are meritocracies and most issues can be worked through with some emotional intelligence and perseverance. You can't argue with success and it is up to you to prove yourself. The world doesn't owe you a free lunch, but it will recognise hard work and results, and the reality is that we have a shortage of good managers so companies have to adapt. Woman will continue to make progress against the glass ceiling, and we owe it to ourselves to ensure that we are developing the experience and competencies to stay there.