Welcome to the Social Enterprise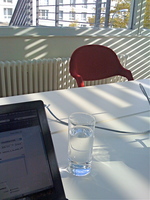 Hello, and welcome to Computer Weekly's latest blog, The Social Enterprise. The concept of Web 2.0 has become the focus
This use of Web 2.0 in the enterprise is going to come into sharp focus in the coming months. As economic woes increase, social web startups are going to be looking to enterprise sales to fund them, as advertising sales fall away. And enterprises themselves are going to be focusing on cost-efficient solutions to increase business efficiency. And that's the key promise of enterprise social software – to unlock the knowledge in your staff, and increase collaboration across the business.
These are make or break days for the concept of social software – and for companies who have to make the decision to adopt it, or not.
Of course, Social Enterprise has connotations beyond just the use of social software. A business that uses social tools internally, but has no social awareness outside the company firewall probably lacks a real relationship with its customer base, so expect some blogging on related topics, too.
I'm writing this post in the Media Room of the Web 2.0 Expo in Berlin, a three-day get-together for the European Web 2.0 community, and I'll be blogging the best of the enterprise-related content of the congress here. I hope you'll join me over the next few days.

About Me
My name is Adam Tinworth, and I'm part of the editorial development team at Computer Weekly's publishers, RBI. In the last two years I've been part of a small team championing the use of social software both within our business, and in communication with our readers.
I've been a journalist since the mid-90s, and a blogger since 2001, currently on One Man & His Blog.