UK jumps on broadband research bandwagon that could change life as we know it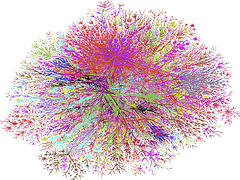 The UK's Technology Strategy Board (TSB) is to invest £1m to help spur technology to deliver ultra fast internet access of up to 10Gbs to homes and businesses.
The result, says the TSB, could be a major change in the way that businesses operate across the world.
The cash will be used for feasibility projects, which TSB says will help establish European partnerships that will take part in larger EU-funded research and development initiatives.
The ultimate aim is the development of pan-European Ultra Fast Broadband to help enable European companies gain competitive advantage on a global scale.
Mike Biddle, lead technologist at the TSB said the "challenge is to identify ways to address the technical issues facing the introduction of ultra-fast broadband within the next decade and to build European collaborations to exploit the technology, while generating wealth for the UK."
It is a smart idea getting in at the beginning, but like MarkJ at ISP Review, let us hope the feasibility studies include looking at whether the internet could handle anything like 10Gps in millions of homes and businesses.
Think-tank Nemertes warned last month that unless the network infrastructure of the internet is upgraded, users will experience slower and unreliable connections by next year.
Nemertes said as demand for bandwidth potentially doubles, computers will regularly start freezing and dropping offline as early as next year.
Image by jurvetson on Flickr