Getting the message across with social media
In this guest blog, Windsor Holden, research director of telecoms analyst group, Juniper Research, gives his take on the debate on social media, at Computer Weekly's 500 Club for IT leaders.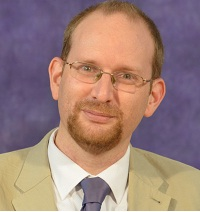 He was not, Dave Britton wanted to stress, responsible for the weather. As Press Officer for the Meteorological Office, his role is primarily to disseminate information about said weather, rather than to cause the rain which was teeming down onto the roof of the Davidson Building in Southampton Street where Computer Weekly was hosting the latest in its CW500 sessions.
Well, these days we no longer shoot the messenger, although – since the public has a tendency to view the Met as God's representative on Earth viz a viz the weather – the temptation may be very great. (Particularly when the weather was very, very bad indeed.)
Instead, we sat back and listened to David outlining the Met's strategy on social media. Essentially, he said, the Met "wants to be recognised as the best weather service in the world, respected for our climate science on the international stage… we need a communications strategy enhancing, promoting and protecting the brand of the Met Office".
Social media, he continued, had allowed the Met to put the weather at the heart of everything it did. The organisation's engagement with social media had begun around three years ago, when it spent around five months "just listening to what people were talking about [on social media] and where our audiences were likely to be."
This led into the Met's first forays into Twitter, by delivering weather warnings; this was followed – over a period of 18-20 months – into developing two-way conversations via Twitter, engaging with critics: "taking notice of what they were saying, providing them with more positive stories". Finally, it involved "creating content that people want to share".
As a result, the Met now has around 140,000 users of its social media platforms: Dave said that "although our range is huge through Twitter, with Facebook you see the most engagement".
Dave was followed by Warren Buckley, Managing Director, Customer Service and Service Operations, BT Retail. Warren said that BT's social media journey also began around three years, and was in part instigated by Mike Skinner – he of popular beat combo "The Streets" – who had complained on Twitter about the failings of his BT Vision service.
Sensing an opportunity, BT created a Twitter account, contacted Mr Skinner, resolved his concerns, dried his eyes, mate (you see what I did there?) and lo, Mr Skinner, tweeted back to BT (and to his thousands of followers) that BT Vision was fantastic, and that he loved the product.
Finally, David Cotterill, Head of Innovation, Department for Work and Pensions, outlined how his organisation had sought to use social media to crowd-source ideas from its staff. DWP employees were invited to put their ideas onto the "DWP Idea Street", for which they would receive virtual currency. This currency would also be doled out to those who subsequently commented on those ideas.
Next up, staff were invited to recruit team members from across the organisation would could, effectively, receive shares in the idea for their participation in the project: if an idea was carried through to completion, the shares paid out more virtual currency; if it bombed, they lost currency.
And then, folks, there were canapés.
Outside, after the canapés, it was still raining.
But I didn't blame Dave.
Full report: The business case for social media
Browse the latest research from Juniper Research in the Computer Weekly library