Welfare state infrastructure eyed for scrap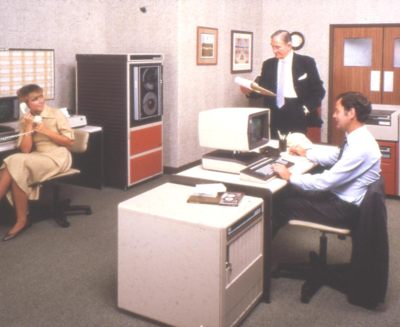 The Department for Work and Pensions has refused to answer allegations that it is attempting to scrap the core computer systems underpinning Britain's welfare state.
It was due to conclude a 100-day, x-ray review of computer systems being combined under troubled Universal Credit benefits reform programme on 30 September, in collaboration with the Cabinet Office. But has said the review is ongoing.
A source at a DWP IT contractor said the department had started a pilot to see if it could replace its core benefits systems with something more in keeping with the Cabinet Office's disruptive ICT policy.
It was a Cabinet Office 'rip and replace' strategy that would put £70bn in social security payments delivered by seasoned IT systems being subsumed into Universal Credit at high risk of failure.
It would also be a radical change in the Universal Credit strategy agreed by Cabinet Office, DWP, industry and advisers in 2010/11. The consensus had been to keep existing systems and construct Universal Credit on top of them. The consensus had been, if it aint broke don't fix it.
The supplier source said DWP was trying to determine if it could scrap the old systems after all.
"DWP got eight SMEs to see which ones can get it off the old systems the fastest," said the source. "GDS (the Cabinet Office Government Digital Service) are trying to seed better processes in the DWP – the DWP pilot is to get off these old mainframes."
Stonewall
A DWP spokesman said rip-and-replace was one options being considered as part of the redesign of Universal Credit with the Cabinet Office. He later retracted his statement.
He said the DWP/Cabinet Office review of Universal Credit – due to conclude nearly two weeks ago – was still ongoing. Its outcome would be reported in sometime this Autumn.
He had said he must consult with the Cabinet Office communications department before making any statements about Universal Credit. He later retracted his statement.
The Cabinet Office has for more than a month ignored repeated requests from Computer Weekly for details of its review of Universal Credit with DWP. A spokesman has claimed ignorance of any terms of reference for the engagement or indeed, yesterday, of any 100-day review.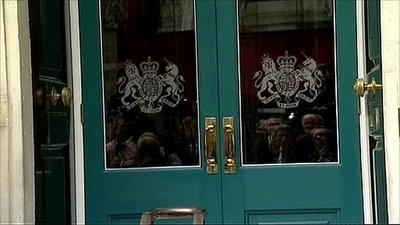 The National Audit Office said last month the 100-day review began in May when Cabinet Office delivered a blueprint to remodel Universal Credit with 99 detailed recommendations – the product of an earlier "reset" of Universal Credit conducted by the Cabinet Office.
Sauce
The source pitched the pilot as a last-ditched attempt to save Universal Credit from problems caused by its legacy systems.
He said ministers were afraid to make the pilot public because it would look like Universal Credit was a failure: so much so, that DWP employed companies including legacy system consultants BluePheonix on the pilot without following proper procurement rules, so it could keep the project secret. BluePheonix was unavailable for comment.
The idea was that DWP had spent half its budget to date building Universal Credit. Yet it had to try and find the money to rip-and-replace all its old systems. The race was to get them replaced quick lest it must turn round when Universal Credit was complete in 2017 and admit it still had all these old systems, as though they were an embarrassment.
An NAO report on legacy systems had last month given the Universal Credit review team justification they needed to scrap the old systems, said the source.
Spice
But the NAO report was misleading.
While the report made a show of condemning legacy systems, it actually reinforced the 2011 consensus that stable, dependable systems should not be replaced with high-risk rebuilds.
Most of the key arguments it made against "legacy" systems were clearly misleading, subtly couched, or unsustainable. Most of its conclusions that were simply convincing were those few it found against scrapping existing systems.
Its key graphic gave the first-glance impression that the risks of keeping legacy systems were overwhelming, when it actually showed the risks of replacing them were at least as great.
In short, it undermined the Cabinet Office's case for replacing existing systems. It was as though the NAO had got one set of findings but attempted to write a report that said the opposite.
Those legacy systems it examined – including national pension systems at the DWP – were satisfactory. It would be "impossible" for Cabinet Office to make a "robust case for change" because it had not done a full analysis of legacy performance, efficiency and costs, said the NAO.
Warning: change
Meanwhile, it warned reformers: "Major change that involves underlying ICT will create a new set of risks which will increase as the degree of system change increases."
The case study it used to justify many of its claims against legacy systems was moreover not a legacy system at all. It was an administration system called PROMOD the Office of Fair Trading installed in 2007. Legacy systems are usually understood as those using old, unfashionable technology, like the major systems used by the big departments of state: written in Cobol and run in a mainframe operating environment like Fujitsu/ICL's VME.
The NAO included the recent PROMOD because it had defined "legacy" so broadly for the purposes of its report that it could encompass almost any implemented computer system: those superseded by new technologies, or those used in an organisation where business needs had changed.
"PROMOD is an illustration of how relatively new systems can develop the characteristics of legacy IT," said the NAO, prejudicially.
But the characteristics of legacy IT are widely considered to be reliability and stability. The characteristics of PROMOD were software glitches and high costs. PROMOD had in fact the characteristics of new systems, which it was.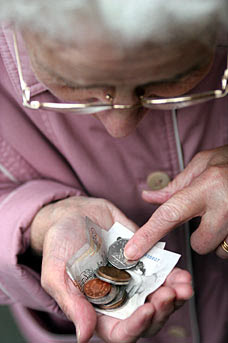 NAO's idea was that PROMOD was like a legacy system because statutory uncertainty had prevented it from making improvements. The myth is that legacy systems of themselves prevent improvements.
The real legacy
Elsewhere, NAO cited how legacy systems could be modified with great success, and with great significance to Universal Credit.
DWP's major 2005 modification of legacy pension systems led to a 30 per cent cut in its cost of payments to pensioners.
This was a customer account management system (built in the vein of pre-reset Universal Credit), "that draws together customer information from multiple legacy ICT systems to simplify the processing of pension cases."
Conversely, the strongest example the NAO had of a new system was a cause not of celebration but concern.
The NHS had cut costs of processing prescriptions 47 per cent by introducing a new system, called Capability Improvement Programme (CIP). But its rate of error had increased. With the system processing 0.6m prescriptions every month, even a small margin of error could have serious repercussions for the sick, the elderly, and the very young. The NHS still keeps the legacy system going, though CIP was switched on in 2007.
NAO had apparently cited PROMOD and other examples to draw conclusions against legacy systems, when it actually illustrated the case against hasty change.
Cobol
Industry makes a similar case for cautious change. The old Cobol systems are still often the work horses of computing. Companies with man hours and money sunk deep for decades into complex Cobol systems that handle millions of transactions dependably are not always in such a rush to get rid of them. Yet Cabinet Office policy is to replace all major government systems with "digital" web and mobile services by 2017.
"If you look at the major airlines, all the ticketing works at the back-end but the parts that go wrong are always the new applications," said the director of one legacy systems supplier who asked not to be named. "Web applications are far more fragile than these applications are meant to be."
This is the conventional view of Cobol – that it can be depended on to deliver £70bn in social security benefits payments to 8m households efficiently and without a hitch.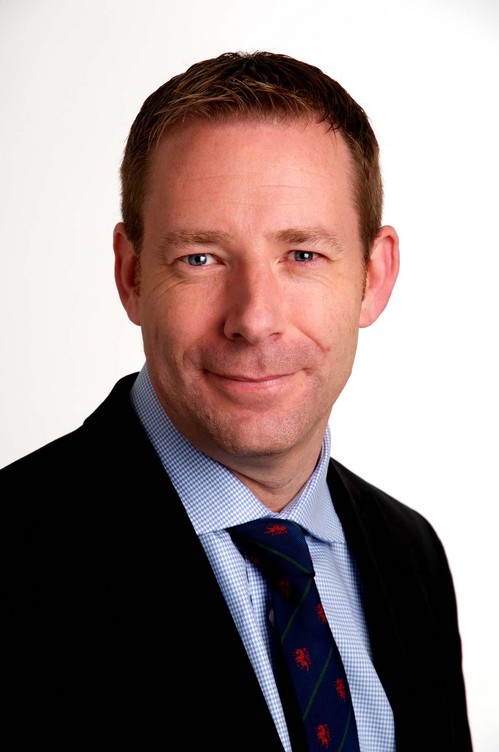 "The question is if we modernize a system will it be as robust and reliable as our existing systems," said Derek Britton, director of solutions marketing at Micro Focus, a supplier of Cobol tools said to have been deployed in the Universal Credit revamp.
Seasoned Cobol systems typically promise 99.99999 per cent reliability, said Britton. "It's hard getting that on a new system. Cobol just runs and runs. It's the other parts of the jigsaw that aren't as reliable – that's a major consideration of modernisation."
"Legacy IT" myth
Cobol experts likewise refuted the myth that informed the Cabinet Office ICT strategy, and had been parroted by the NAO, that a legacy system was an albatross around the necks of anyone wanting to do contemporary things with their IT.
It was standard practice for big organisations to modernize their workhorse Cobol back-end systems by 'wrapping' web services around them. This was the industry and government consensus for Universal Credit in 2011.
The same strategy was adopted by the Ministry of Defence, which also depends heavily on VME Cobol for its core systems. It was still the consensus in banking, where the immense volume and critical quality of transactions was most comparable to the core systems of the big departments of government.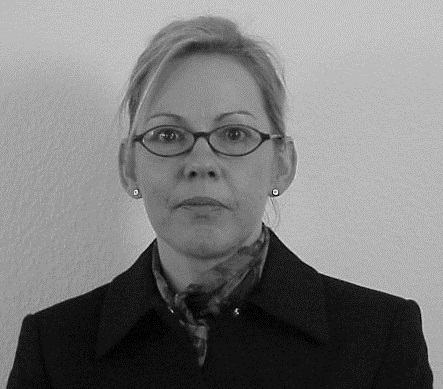 "No bank we have ever spoken to is looking to remove or replace their core systems. They are looking to protect their core systems. They are looking to put more wrappers on the same bank-end," said Britton.
Beverley Brookes, vice president of marketing at EZSource, another Cobol tools vendor, said concerns for security, regulatory compliance and reliability had led banks to keep their Cobol systems going.
Experts said banks and utilities had implemented web front ends and nifty developments like client banking without having to rip out their core Cobol systems.
Old school
Harold Cloutt, a consultant in VME Cobol systems since the 1970s, said it was feasible to build web interfaces on seasoned government systems. Even self-service Web benefits were possible.
"If it aint broke, don't fix it," he said.
The Cabinet Office on the other hand decreed last November that the seven major departments of state must complete an "end to end" transformation of three major transaction systems each by 2015 "as a first priority". It aimed to replace all major government transaction systems by 2017.
Where banks had clung to their Cobol systems as the bedrock of a reliable service, Cabinet Office had ordered the opposite. At least, it ordered them scrapped. It must be assumed that it has other priorities than the stable delivery of social security.
What it seeks to do with digital services (web shops and mobile apps) was always deemed possible with the legacy systems it has – and has proven possible in other industries. The seasoned Cobol systems that run the welfare state embody the investment, intelligence and construction work of generations. Their work secures the security system. If the Cabinet Office razed it to the ground it may create greater possibilities for change, but the trade off in risk, cost and disruption to the department of social welfare may be too great. It has not made the case for a blank sheet.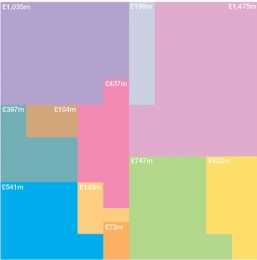 When Cabinet Office introduced its Digital Strategy last November, however, it said it had exempted Universal Credit from the 2015 deadline for a full rip-and-replace.
"We recognise Universal Credit means a major transformation programme is already under way," it said. "As such, Cabinet Office will take a flexible approach as to any further commitments to redesigning services prior to March 2015."
Now word is the legacy systems are a hindrance. But it is not clear how or why. A lack of transparency may hide poor decisions. Legacy systems, suffering under the myth of waste and failure perpetuated by the Cabinet Office, may become scapegoats for Cabinet Office failure to implement its reformist policies: barriers to total change. Perceived hindrance like that apparently supported by the NAO's legacy report may create a false case for seasoned systems to be scrapped where there was no case to be made.
Battle lines
Cabinet Office has said its reforms are about cost, competition, innovation and IT failure. But up to 80 per cent of £1.7bn Cabinet Office minister F rancis Maude says his Digital by Default Strategy will cut in central government costs will come from jobs replaced by automated web services.
It looks more like a strategy to decommission the big departments of state. It has at least pledged that their automated replacements will be made in open source software: they will initially at least be a form of licensed public property.
The Digital Strategy was however held up by the Cabinet Office's failure to deliver its answer to the last government's failed Identity Scheme. This may have been one of the main contributing factors to Universal Credit's supposed development problems. It's adoption of Digital by Default was dependent on having a sure way of transacting government business online: identifying social security claimants, for example.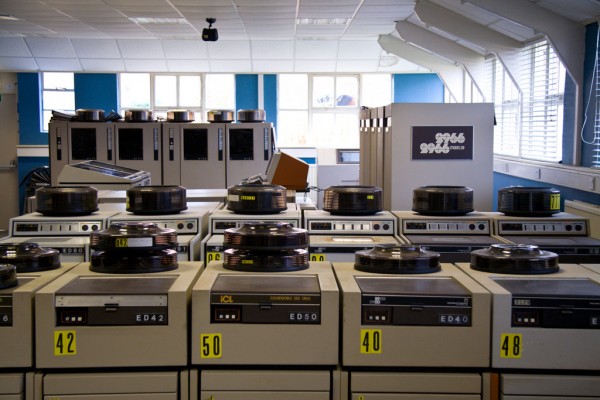 Chris Pennell, principal analyst at Kable Research, said DWP had given up an aim to administer 80 per cent of claimants online and was ushering them back into job centres.
The Cobol crowd see this is a battle between the open systems fanatics and history. It looks also like a political battle. The departments of state seem like the last bastions of public ownership. Their Cobol systems embody their business processes.
Those systems are said to be black boxes people do not understand and are afraid to touch. That is the basis for rip-and-replace: that these systems are too big and complex for anyone to change.
Out of fashion
Cloutt said they it could be difficult to change business processes embedded in these old Cobol systems. The primary reason was the people who built them and had the skills to operate in mainframe environments like VME were now, increasingly, reaching retirement.

The myth, by the way, is that DWP's core benefits systems are run on creaky old mainframes. It goes with the fusty image of a public sector that is not as dynamic and sharp-suited as private sector hipsters.
Yet VME mainframe systems are not run on mainframes any more. They are run on Intel PC servers.
VME nowadays runs as a virtual system on a standard Linux or Windows server, said Cloutt. It emulated the old ICL mainframe hardware, to give the VME system something to put its roots into. But you still needed VME skills to operate it.
"It shouldn't be difficult to change the application to change business processes," said Cloutt. "But you have to get the skills to do it. It's not fashionable to write Cobol applications for VME any more."
Fujitsu's solution was to redevelop the VME operating system. It told customers it would bring VME in-house in 2020. It would no longer support the emulated VME environments.
It would instead emulate VME itself. Where before the emulation was to convince VME it was running on a mainframe when it was in fact an Intel server, the emulation would now convince the Cobol application it was running on VME when it was just talking to an interface, he said.
The older emulation was a big undertaking: a fully-fledged operating system environment is a lot to develop, maintain and administer, and it had to be adapted to changes in its underlying hardware platform. The newer emulation would run on anything. It was a greater level of abstraction and would require fewer outmoded skills to maintain it.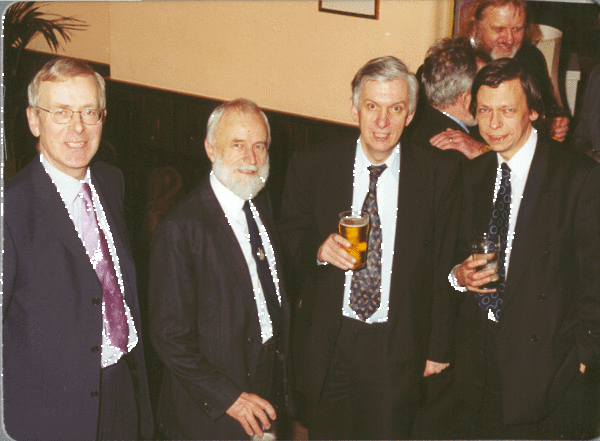 Long live VME
The result, said Cloutt, would be better for customers like DWP. It would be cheaper to support. Fujitsu would operate it like a cloud computing service – over the wires. Customers would not have to find dwindling skills to maintain it.
"We are all getting older and retiring," said Cloutt, who was president of Axis – the VME User Group – until it wrapped up in January after 38 years. (He is talking to the National Museum of Computing about receiving the user group's archive).
"People who host VME will not be looking after VME. [Fujitsu's 2020 change] reduces your support commitment. You can't afford to rewrite the application. It's not trivial to change these big applications, but if it's Cobol it's portable. That's where Fujitsu is coming from," he said.
Yet Fujitsu's 2020 deadline is being touted as another reason why DWP should redevelop its core Cobol applications. It plays into the Cabinet Office legacy bogeyman – that government should not be locked into a sole supplier. It is being said that DWP must after all be hasty about redeveloping those core applications it had been the consensus before to leave well alone.
The Fujitsu deadline seems instead to ease the pressure. The skills pressures are not as great as they were either, says Brookes, though they did reach crisis point.
"If its mainframe, its retired. In the 90s companies were not training mainframe people because analysts and publications like Computer Weekly were saying, 'Mainframe is dead, long live open'. But not given the number of mainframes we see around," said Brookes.
Mangle < Aunt Mable
Big organisations outsourced their skills offshore in recent years, she said. But they were bringing them back in-house or building their own offshore teams. They were training again too.
Political uncertainty has nevertheless put upon Universal Credit the same sort of risks the NAO had conflated with "legacy" computing. Like at the OFT, all development has been frozen for months while the DWP waits for permission from the Cabinet Office to continue. The apparent failures of the OFT's 2007 system were attributed to this freeze.
These failures contrasted with the DWP's trusty legacy pension system. As a percentage of the full cost of service, said the NAO, the pension's legacy system cost 2 per cent. PROMOD was costing 7 per cent of the licencing system it supported at the OFT.
There must be another explanation for the whisper of skulduggery you may hear about the rewrite of DWP Cobol apps being rushed through under the guise of a Universal Credit rescue: crossed wires, perhaps – Chinese whispers.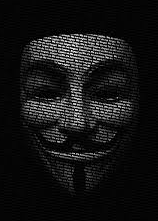 "They are putting the benefits systems throug h a mangle, so they end up with something being run on a different platform," said the source.
"It gets you off the platform so you don't run into a Fujitsu brick wall in 2020. They are putting them through an automated mangle to turn it into Java code. But if someone needs to make changes you will still be screwed. Having someone mash it around makes it no more understandable. It's still completely inscrutable code."
The solution, apparently, is incoming Cabinet Office procurement reforms. That's the same thing people in the open source lobby are saying to watch in place of policy delivery in their neck of the woods.
Tools

Either way, Cobol tools vendors are quids in. Simon Jennings, vice president of sales at EZSource, said it just delivered to Fujitsu tools to get Cobol applications off VME and into the cloud. It did so on 30 September, the same day the DWP's 100 day review of Universal Credit was due to conclude. Micro Focus was unable to confirm that its tools are being used in the Universal Credit mash-up.
Those tools do application analysis: cutting the time it would normally take to understand an application – prising the lid of the black box open. They could help Cabinet Office justify a 2015 rip-and-replace on Universal Credit. They would just as easily justify stopping a high-risk rip-and-replace of the nation's social security infrastructure – by making it possible to shine a light in the black box and allay any fears about what lives therein. It would help DWP do what the Cobol crowd say is popular in banking: a spot of pruning, lopping off some bad branches, replacing some bits, keeping others, but essentially keeping the core Cobol applications.
Anything else may be reckless. Even fancy-pants Java programmers turn out black-box software when they don't write documentation, say the Cobol crowd in not so many words. That's the problem. Not Cobol – a famously straightforward language, long-suffering for being unfashionable.
"A typical story we have," says Brookes, "is front office systems in Java or .NET, then ERP – Oracle or SAP common services – but then you will still see the mainframe doing a lot of the business-critical, highly customised heavy lifting. Banks are not wanting to get rid of it, they are trying to upgrade it and improve what they've got."
The Cabinet Office blueprint for redesigned government systems is otherwise compelling: agile methods, open source software, public code, and open standards for universally compatible systems. It has the Zeitgeist. It has long been inevitable. It may be universal in a few years. But the Cobol crowd are sceptical.
"It isn't a new phenomenon," says Britton. "It's a tale you hear – 'The bleeding edge sets the exception'. It's the utopian tomorrow of the universal adaptor that can plug into anything else."
And then there's the computer cock-ups that helped catapult the coalition to power with its current code for change. Those were over-ambitious modernizations that went wrong. The US military went between $6bn and $7bn over budget on attempts to replace Cobol systems with ERP systems. ERP was last decades' corporate computing fad. Last year, exasperated with ERP, the US Department of Defence adopted the latest fads – a similar programme for change to the one the Cabinet Office is in such a hurry over.