US military issues agile and open standards orders after ERP disasters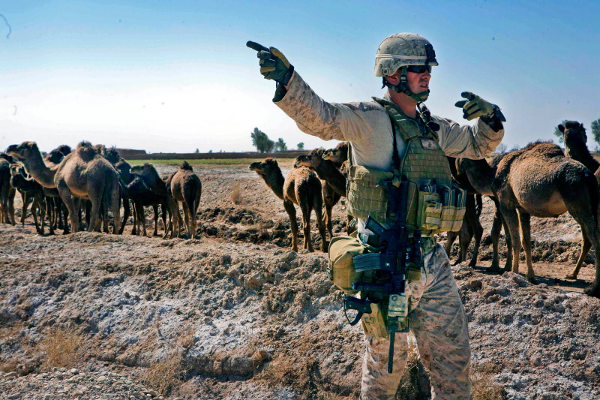 The world's most muscular military machine is still operating on creaky old computer systems after a decade of modernisation by systems integrators and ERP software suppliers whose problematic implementations have gone $7bn over-budget.
It is nearly 10 years since US military divisions followed the millennial trend in public computing by pooling their purchasing and embarking on the ambitious, clean-slate replacement of hundreds of business systems with all-encompassing Enterprise Resource planning software.
Then they followed the ERP trend of going years over-schedule and billions of dollars over-budget.
Now the Department of Defence claims it is going agile, adopting open standards and embracing the semantic web.
But the millennial ERP projects are still unfinished, racking up enterprise-scale costs, and leaving US military logistics short of the "global" potency imagined in polices and contracts draughted in the years it invaded Afghanistan and Iraq.
The US Air Force responded to further questions about its software troubles last week by confessing it is cutting its losses on ERP project that by October 2010 was 4 years and £2.2bn over-budget.
"Agile…open"
In testimony before the Armed Services Committee of the US House of Representatives last Thursday, Elizabeth McGrath, deputy chief management officer at the Department of Defence, said the next phase of its efforts to modernize computer systems supporting military operations would be agile.
"Through the next release of the [Business Enterprise Architecture], we will apply open standards and protocols to architecture development, leveraging Semantic web technologies, common business process modelling approaches, and agile development methodologies," said McGrath's testimony.
"To implement these new approaches, I recently directed the Department to use these specified standards, and the end-to-end process framework, in the development of both the BEA and all subordinate Enterprise and solution architectures," she said.
With unfinished ERP projects having not delivered what they promised, the US Department of Defence is still voicing the same ambitions as when launching its IT modernisation programmes in 2002 and 2003, saying it wants to modernize its computer systems to be more flexible, cost effective and powerful instruments of organisation.
Budgetary pressures have now compounded the military's ERP problems. The armed forces have been ordered by statute to adopt private sector accounting practices by 2017 so they can get a tighter grip on spending.
But they are having to pay for the upkeep of old systems that must be kept to make up for the failures of their ERP replacements. The combined US military ERP effort is twelve years behind schedule and $6.9bn over-budget, according to the Government Accountability Office.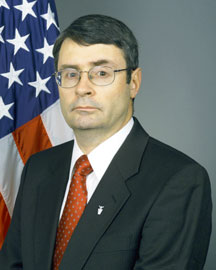 Air Forced to rethink
David Tillotson, deputy chief management officer of the US Air Force told the Committee development and implementation its Expeditionary Combat Support System, envisaged in 2002, begun in 2004 and contracted in 2006, had "lagged."
"The Department is now engaged in strategic reassessment of the overall program," he said. This would focus on "audit readiness..and genuine return on investment".
"Alternatives under consideration include building on the current ERP software, leveraging other service/Defense Agency solutions, and/or modifying legacy capability," said Tillotson in written testimony.
Computer Sciences Corporation (CSC) took the offending project on in 2004 for an agreed $378m. This was tacked on to an existing $250m contract it was given under the 2002 Enterprise Software Initiative (ESI), which instigated the DOD's ERP push.
Asif Khan, director of financial management at the GAO, told the Committee that 6 of 10 major military ERP projects had run into trouble.
"DOD's ERP implementation has been impaired by delays, cost increases, failures in delivering the necessary functionality, and a lack of compliance with required standards.
"Delays in implementation have extended the use of existing duplicative, stovepiped systems, and the need to fund them," said Khan.
Smoking gun
Problematic projects included the Army's $2.6bn Logistics Modernization Program, for which CSC was awarded a 10-year, $680m contract in 1999. Scheduled for delivery in 2005, it's final roll-out occurred six year's behind schedule this year. GAO said Army was experiencing problems with the software, having to produce work-arounds for missing functionality.
The US Marine Corps' Global Combat Support System, initiated in 2003 and initiatally designed by Accenture in 2005, was now three-years behind schedule and $808m over budget, said the GAO last year. Accenture was at pains to stress it has not worked on the project since 2006
Accenture was also given a $79m contract in 2006 to produce the US Air Force Defense Enterprise Accounting and Management System. The project went nearly a billion dollars over budget and is not scheduled for delivery until 2017, three years late.
The Army had meanwhile agreed to pay Accenture $537m in 2005 to implement a General Fund Enterprise Business System. Rollout was ongoing and DOD expected it to be completed next year, only one year late. But GAO said it had not delivered Army accounting staff functionality they expected. It was creating a backlog of work and staff were having to input two-thirds of invoices manually because of interface problems.
The Navy was also two years behind schedule and $530m over-budget with a SAP ERP implementation. Personnel and Pay Systems were 12-years behind schedule across the military.
The projects were of immense proportions, seeking to replace at least 500 systems built up to 40 years ago, serving at least 450,000 users in more than 800 locations, and relying on around 400 systems interfaces. The problems were related to systems interfaces, data management and project management.