How Somerset strangled Southwest One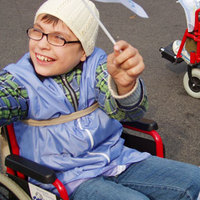 "Southwest One is failing", Somerset's then Council leader Ken Maddock said a year ago last Friday.
"It is failing to deliver promised savings," he told the full council when it met to vote on his service-cutting budget 15 February 2012.
It was indeed failing, financially. But that may have been largely because it had been strangled by the council.
Southwest One, the outsource venture Somerset formed with IBM, Taunton Deane Borough Council and Avon & Somerset Police Authority in 2007, wasn't allowed to implement savings without the council's approval. Somerset had been withholding its approval. Hence SW1 was failing.
Computer Weekly has since last week asked repeatedly why Somerset had stopped approving SW1's proposed savings, which it began to do in 2010/11. The council has refused to say.
This week, at Somerset's 2013 budget meeting, the consequences of SW1's supposed failure could be seen in a council vote for cuts in public services to vulnerable people.
Somerset's annual budget vote on Wednesday included cuts to an extensive range of "front line" services, arranged by John Osman, Maddock's successor as council leader, and his Cabinet.
Pity
It was mostly belt-tightening, with staff and capacity being cut, and not necessarily all without care for sensible thrift.
But it would hit children's centres, child protection assessments, targeted intervention for the education of vulnerable teenagers, school transport for children with special educational needs, youth support, children's staff training, short-breaks for disabled children, psychology services again to children with special needs, and so on across the whole council.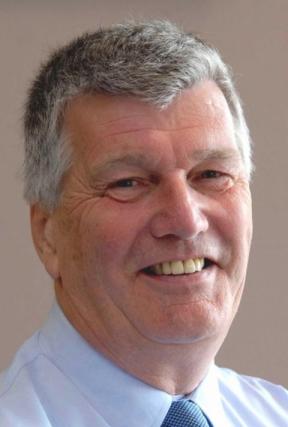 Maddock had said, on putting his Change Programme to a council vote on 9 May 2011, that the situation had been forced on him by the Coalition* government, which had cut local government funding. Somerset County Council would be short of £46m between 2013 and 2015. (The shortfall has since increased to £51m).
But it was also ideological. Maddock, Osman and the Cabinet had billed it as a big society programme. Public services would be replaced by "community empowerment", as Maddock put it in 2011, and private provision.
The public sector would be opened up to competition. Private companies were more productive and had lower running costs, according to Somerset's Change Programme. People would live longer if the health service was private, it said. Children would be better educated if private companies ran schools. The Coalition* government would make it possible when it enacted bills in parliament to reform the NHS, schools and local government.
SW1 had meanwhile proposed savings that would have offset Somerset's budget shortfall. If only the council would approve them.
SW1 had in fact already set up £57m of savings for Somerset County Council, by combining the purchasing power of it and the two other public bodies that were shareholders in the venture.
"By the end of July 2011 potential savings for Somerset County Council of £57.4 million have been identified and agreed," said the Audit Commission's report for 2010/11.
Neither party has been willing to say exactly what was involved when Computer Weekly has asked. But the gist was that SW1 got good prices on procurement contracts. The savings would be eked out, year-by-year, under contracts that would go on till 2017 when SW1's own contract concluded. SW1 arranged the deals, then put them to Somerset for approval.
Blocked
SW1 was waiting for Somerset's go-ahead on schemes to save another £77m at the point when Maddock proposed his Change Programme.
"The Council is in the process of delivering these savings, with a further £76.6 million identified by SWO but not yet agreed by the Council for delivery," said the Audit Commission's 2010/11 report.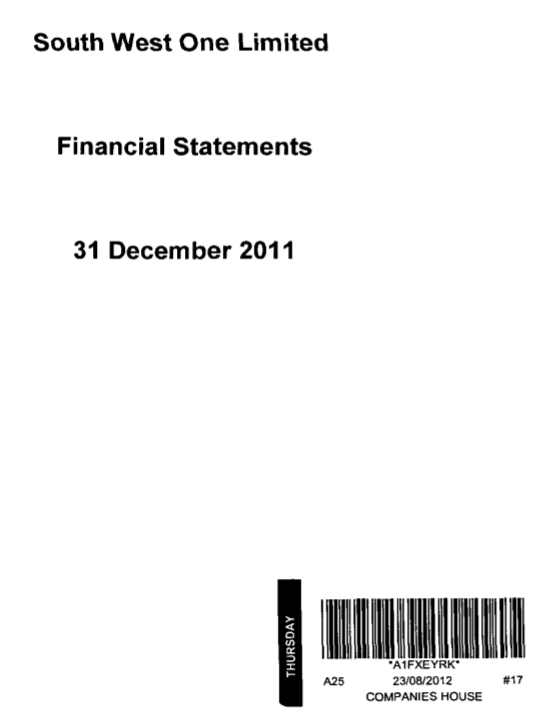 But Somerset never agreed them.
SW1's accounts to 31 December 2011 showed how Somerset had let things go into stasis.
Somerset had approved SW1 savings schemes worth £58.5m by the close of 2010, just months before Maddock launched the Change Programme.
A year later, at 31 December 2011, approved savings stood at £57.4m. Nothing had changed. SW1's £76.6m additional savings went untouched.
Another year on, by 31 December 2012, Somerset had still approved no more than £58.3m worth of SW1 savings, according to a statement Somerset made two weeks ago in response to an FOI request by David Orr, a local campaigner.
It had been three years. Somerset had not approved a single SW1 savings scheme. No wonder the outsource venture was in such dire financial straights.
The stasis could also be seen in numbers, recorded both by the Audit Commission and in SW1's own accounts, for schemes that Somerset approved and then subsequently implemented – schemes that could therefore start delivering savings.
SW1 and Somerset had implemented savings worth £48.4m by the close of 2010, £48.5m by the close of 2011 and £49.5m by 31 December 2012.
Stasis
Savings that Somerset had approved and not yet implemented were called "in transition". This was simply the difference between approved and implemented savings. It is nevertheless illustrative of the situation that the "in transition" numbers were not actually in transition: £10.2m in transition in 2010, £8.9m in 2011, and £8.9m in 2012.
It had been a different story early on.
Savings were identified, approved and implemented quickly, despite SW1's customarily botched implementation of an SAP computer system some serious problems for Somerset. The SAP problems forced SW1 to delay the majority of its savings programmes till 2010/11. But that was the year Somerset stopped approving them.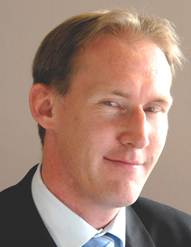 SW1 nevertheless identified £30m of savings in 2008, £22m of which Somerset approved and implemented quickly.
By April 2010, Somerset had approved £45.5m of savings and SW1 had another £40m lined up. That was £80m in all.
But Maddock put SW1 under review. By April 2011, Somerset had another £76.6m SW1 savings awaiting its approval.
Last February, with the unapproved savings still gathering dust, and with councillors sitting to decide on the administration's cost-cutting Change Programme, Maddock used SW1's "failure" to give his cuts a boost. It was apparently reason to step up the council's cost cutting review. And that is what the council did, as was evident in the cuts Osman passed this week.
David Huxtable, who as Cabinet member for resources had been responsible for the Change Programme, said in his report to this week's council meeting, that the Change Programme had been "revitalised" and would now deliver its promised financial savings.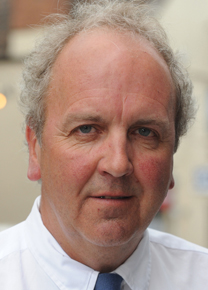 "A prime motivator of this Change Programme was to deliver the savings required to meet the shortfalls predicted," he said.
Somerset aimed to create a public sector that was smaller and more productive. Yet his administration had left SW1's proposals for procurement efficiencies gathering dust for another year.
SW1's relationship with Somerset has meanwhile deteriorated into a legal dispute over what outsource fees are due. Their payment depends on the partnership making procurement savings.
Suppressed
Critics have focused on actual cash savings Somerset has realised on those SW1 schemes it has approved and implemented. SW1's jolting start and the economic downturn helped suppressed these numbers well enough on their own at first. The council's freezing of relations and cuts in spending have ensured they don't recover quickly.
Somerset cashed £4.2m procurement savings in 2010 thanks to SW1. It cashed £7.6m in 2011 and £16m in 2012. The benefits seem paltry against the SW1's 2017 target of £192m. Yet it has still doubled cash benefits every year of the last three while Somerset blocked its additional savings schemes.
It seems unfair to compare the £16m cash against the £192m full-term target in the circumstances. This did not prevent the release of this figure last week confirming prejudices before the budget meeting, that SW1 was a failure and would not deliver its promised savings in the council's hour of need. SW1 made only 10 per cent of target thus far, Computer Weekly duly reported.
This scathing comparison was also made by Simon Garlick, who was recently appointed Somerset district auditor and took the practice to Grant Thornton, accountants who took on Somerset's audit work when the government disbanded the Audit Commission's regional responsibilities last year.
"SWO actual savings delivered of £13.03 million (as at the end of June 2012) are well below the Council's contract projections of £100.63 million (by 31 October 2012)," he said in September. He has since repeatedly criticized councillors for not getting on top of SW1's failure.
Garlick's reports lack the edifying detail of earlier public audits of SW1's work in Somerset. He has also refused to answer questions. Someone should clarify how well SW1 would be doing now had Somerset embraced all £135m of procurement savings the outsourcer had on the table two years ago when the numbers were last tallied. And if the failure is therefore SW1's or Somerset's.

* This did originally read, "Conservative government". Maddock did of course say, "Coalition". Corrected 26 February 2013.